Tamil Nadu: Retired doctor gang robbed of Rs 5 lakh and valuables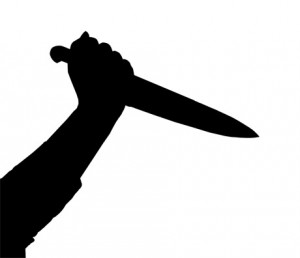 Madhurai: A retired government doctor became a victim of a gang-robbery after a group of 5 robbers entered his house and lotted him of his valuables.
As per recent media reports, a retired government doctor was robbed by a gang of five robbers who looted Rs 5 lakh and a cell phone as the robbers broke into the doctor's house while he went for a morning walk. Going by the clues, police suspected the role of an insider in the matter.
The unfortunate incident relates to one Dr Baskaran, a retired medical practitioner. The incident happened on Thursday, when the doctor left his house for his usual morning walk. At around 07:45 am a gang of six masked robbers barged into the house. The house key was obtained after the watchman was taken a hostage.
Soon after breaking into the house the armed gangsters locked the three occupants of the house during the time. Among the three were doctor's wife Meera, 62, a maid Sundari, 59, and the watchman Ponvirali, 58, who were dragged at a knifepoint and locked in the custody of one robber.
Within a shocking duration of mere 10 minutes, the entire operation took place. The robbers accessed the other rooms and took out the cash kept inside the almirah in the bedroom. They fled with Rs 5 lakh and a cell phone in a big shopper bag.
The hostages were rescued by the neighbours and a police complaint was filed after the gang fled. Special teams have been formed to look into the matter and track the robbers.
Speaking to The Hindu the police confirmed, "they did not seek the house mate's help in locating the right almirah in the house and for opening, it only strengthens the suspicion."
In their further observation, the cops informed that the thieves broke into the house just in time after Dr Baskaran, who owes a licensed pistol, left the house. The duration of robbery and the exact placement of the money in the right almirah further substantiate their suspicion about an insider being involved in the crime.
A black SUV that had roamed around the area is kept an eye on that is likely to be indulged in the theft. Fingerprints have been lifted from the crime scene for investigation.
Also Read: 
Chennai Doctor robbed of 1 Crore worth Jewellery, 2 lakh Cash