Tamil Nadu: Sree Abirami Hospital fined Rs 4.6 lakh for medical negligence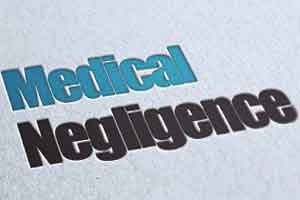 Sree Abirami Hospital in Coimbatore has been fined of Rs 4.6 lakh after the State Consumer Disputes Redressal Commission held it responsible in a case of medical negligence.
In this case, the penalty comes after 10 years when a woman (Thulasiammal )died at the hospital. Reportedly, this lady was admitted in the hospital (Sree Abirami Hospital ) on June 11,2005, after she complained (along with her son Balasubramiam) of a severe stomach ache. The doctors, at first examining her condition recommended a surgery. However, post the surgery it was alleged that the doctors refused to divulge any details to the son about her mother's condition. Only later he came to know that his mother was in a serious condition now.
The son at this stage moved his mother to another hospital only to learn the shocking fact that no surgery has been done on his mother to treat her ailment. Doctors at the second hospital treated his mother but were unable to save her, giver her already ailing condition.
As reported by
TOI
, Doctors at the second hospital treated his mother but she died on June 22, 2006. Stating that the hospital did not diagnose the ailment or provide proper treatment, he moved a forum seeking compensation for medical negligence.
Refuting his arguments, Sree Abirami Hospital said Thulasiammal was suffering from abdominal pain, vomiting and fever, and the doctors informed her family that she was in a serious condition. Surgery was not performed on the patient as "there was risk of complications because of surgery under general anaesthesia" and "the patient's condition was not fit to take any definite line of treatment".
As Thulasiammal died after surgery at another was not liable to be charged with medical negligence.
The district forum then dismissed Balasubramiam's complaint, following which he moved the state commission in the city. A bench of presiding judicial member J Jayaram and member P Bakiyavathi said the hospital provided conflicting statements about Thulasiammal's surgery.
"We have to also note that no discharge summary was provided [by the hospital]..." said the bench, adding that there was negligence in services on the hospital's part.
The commission directed Sree Abirami Hospital to pay Balasubramiam
3 lakh as compensation for causing mental agony,
1.6 lakh as medical expenses and `10,000 as case costs.