TB patient dies at SCB Medical College Hospital after taking expired drugs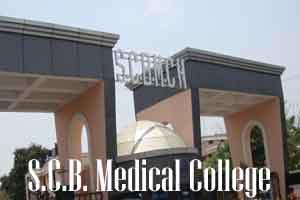 Cuttack: A 17-year-old girl, who had become critical allegedly after taking expiry medicines for tuberculosis (TB), died while undergoing treatment at SCB Medical College and Hospital here, hospital sources said.
The girl, a native of the city's Rajabagicha area, was suffering from chronic category II tuberculosis. She was initially undergoing treatment at the City Hospital here where she was prescribed the medicines four months ago.
But when her condition did not improve, she consulted a private clinic earlier this month, where another doctor found that she was taking medicines that have expired since September 2017. The Chief District Medical Officer (CDMO) immediately ordered a probe into it.
In a critical condition, she was referred to the SCB Hospital a fortnight ago and she died today while undergoing treatment in the TB ward of the Hospital.
When contacted, CDMO B K Patnaik said preliminary investigations revealed that the patient was initially a defaulter of not taking the whole course of the medicines.
 "She was suffering from chronic recurrent disease of category II TB and her heart and liver were also damaged", Patnaik said adding they are yet to receive a report from SCB Hospital about the cause of her death.