Tej Kohli Cornea Institute launches first Eye Bank in Oman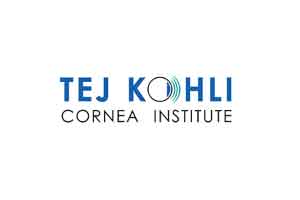 Following the success  of the Tej Kohli Cornea Institute []TKCI] at LV Prasad Eye Institute (LVPEI), in partnership with Dr May Griffith and her team of scientists from the Linköping University, Sweden, in December 2015, the Tej Kohli Cornea Institute is geared up to set up a similar Cornea Transplant service in the Oman. The announcement follows the visit of three corneal surgeons from the TKCI to Muscat, Oman, in February on invitation from the Ministry of Health, with the goal of evaluating possible corneal transplantation in the country.
Tej Kohli, Chairman of Kohli Ventures and Founder of the Tej Kohli Foundation said, "The Tej Kohli Foundation has long been committed to the eradication of blindness with our 2030 plan for eradicating corneal blindness in India and we now have the technology and expertise from the TKCI to allow this goal to be taken up by other countries."
Despite Oman's superb infrastructure and high literacy rate (over 90% of the four million population), blindness due to cataract and trachoma remains a public health problem of great concern in several regions of the sultanate. These results highlight the need, when planning effective intervention strategies, to target the eye healthcare programme to the ageing population, with special emphasis on women. Currently eye donation and corneal transplantations do not exist within the country and often patients have to be transferred to other countries such as Iran, India or the United States of America. TKCI is now working with the Ministry of Health to evolve a plan in order to bring these services into the country, based on a similarly successful as that developed in India.
Dr Virender Sangwan, Director, Center for Ocular Regeneration (CORE) and Director, Srujana- Center for Innovation (LVP-MITRA Program) LVPI stated, "The instruments and equipment are excellent in Al Nadha Eye Hospital in Muscat, the hospital had trained cornea transplant surgeons and there was no dearth of patients but the one stumbling block was availability of corneal tissue. Currently we are working with the Ministry of Health to evolve a plan to restart corneal transplantation in this amazing country."
The news follows the launch of the first Tej Kohli Eye Bank in February 2016, a nodal eye bank based in the state of Andhra Pradesh, which will facilitate the collection of 2,000 corneas annually by the year 2020. The new Eye Bank is part of the wider Andhra Pradesh Eye Banking Initiative in partnership with SightLife, Seattle. Whilst it is estimated that the state of Andhra Pradesh alone will have nearly 55,000 people blind from cornea diseases by 2020, the goal is that the initiative make Andhra Pradesh free from corneal blindness by 2025.