Telangana: 919 Specialists Appointed but Doctor Alleges Recruitment Process is Farce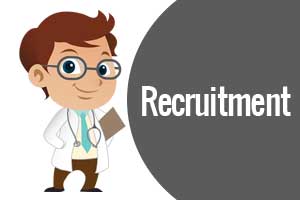 Meritorious, candidates do not stand a chance against those already in contract service—PG doctor in her Petition
Hyderabad: With the state government recruiting 919 specialists under its Telangana Vaidya Vidhana Parishad (TVVP), a Post-Graduate (PG) doctor has knocked the doors of the high court alleging that the  whole recruitment process was a sham.
In her petition to the high court, the doctor alleged that the selection process for recruitment that was used by the government  for hiring service doctors and PG doctors was flawed. The doctor also suggested that doctors' recruitments should be based on examinations instead.
It is reported that recruitment of the selected specialists was based on their aggregate marks which they obtained in the academic qualifying examination (PG medical), duly awarding additional weightage to contractual service (if any) and a number of years elapsed since passing of the qualifying exam.
According to a recent report by TOI, the petition stated that the number of applicants for contract service surpassed notified vacancies. Meritorious, candidates do not stand a chance against those already in contract service, as up to 15 additional marks are added for in-service candidates, depending on the period of service.
"A meritorious applicant scoring 70% in academics gets 45.5 marks on aggregate. An in-service applicant with an academic score of 50% gets 32.5 on aggregate. With 15 additional marks for contract service, the candidate two scores 46 marks overall."
"The fact that a pass applicant is able to eliminate a 70 percentile candidate points out that this selection process is just a farce, a cloak in disguise for regularizing in-service candidates into regular appointees," said Dr Sruti Vinda in her petition.
In order to provide doctors in area hospitals, district hospitals and Community Health Centers (CHCs), the state health department went for a massive recruitment for 1,133 Civil Assistant Surgeon (CAS) (specialities). The posts were spread over 15 specialities' including Obstetrics and Gynaecology, Paediatrics, Orthopaedics, Dermatology, Pathology, Ophthalmology, General Medicine, ENT, Psychiatry, Hospital Administration, Forensic Medicine, Pulmonary Medicine.
 However, due to the shortage of eligible candidates for some specialities, only 919 were selected, leaving vacancies for another 200 posts in its pocket.
"Vacancies in specialities like Forensic Medicine, Hospital Administration, Pulmonary Medicine, General Surgery etc. were not filled due to wanting of eligible doctors," TVVP Commissioner B Shivaprasad confirmed to The Hans India.