Telangana: CCTV cameras to be installed in all govt hospitals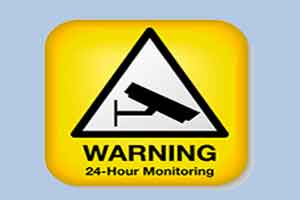 MAHBUBNAGAR/KARIMNAGAR/ADILABAD: Coinciding with the launch of second phase of pulse polio programme in Mahbubnagar district of Telangana, Health minister Dr C Laxma Reddy has announced the setting up of a 100-bed hospital in Gadwal, which is popular as Nadigadda in Mahbubnagar district.
Under the pulse polio programme, after administering 3,69,972 children in the first phase, the government is now targetting 4,38,439 more children. In the state, there are currently 2,840 polio centres and 86 mobile vaccination centres set up for achieving the target.
Dr Reddy has also announced that all government hospitals in the state will soon get CCTV cameras.
As implied further by him on this initiative, the pilot project involved installation of 16 web cameras in the ICU of Mahbubnagar district hospital.
As reported by
Express
, meanwhile, in Karimnagar, ZP chairperson Tula Uma along with MLA Gangula Kamalakar and collector Neetu Prasad inaugurated the second phase of polio immunisation programme at Urban Health Centre, Buttirajaram Colony here on Sunday.
Speaking on the occasion, Uma said it is everyone's responsibility to eradicate polio, and stressed that national development is possible only with a healthy society.
She advised parents whose children are between 0-5 age group to administer polio vaccine to them.