Telangana: CM sets deadline for setting up multispeciality hospitals in the state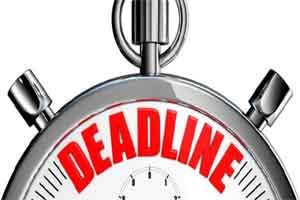 Hyderabad :  Showing urgency to strengthen the healthcare systems of the State, chief minister K Chandrashekar Rao directed the officials of Health and Medical Department to start work fast on multi-speciality hospitals . He set a deadline of two years to complete these hospitals.
The proposed multi-speciality hospitals would come up at Hyderabad, Karimnagar and Khammam. The new hospitals are targeted to start functioning from 2018.
The first three big hospitals with 750 bed capacity each would come up in Hyderabad. Out of these, 500 beds would be used under multi-speciality category and the remaining 250 would be allocated for women and child care. The healthcare centres being set up at the existing Osmania General Hospital would have 1000 bed capacity.
The other two hospital at Karimnagar and Khammam would be established with 500 bed capacity hospitals each. The officials have been directed to consult with WAPCOS (Water Resources, Power and Infrastructures) Limited for designing the hospitals.
Speaking with HansIndia, the Minister informed that, the other international institutions such as Netherlands based Rabobank are showing interest in providing funding for the new hospitals.