Telangana: DNB Candidates losing out in Senior Resident Recruitments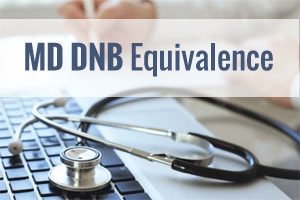 Hyderabad
: The state is Telangana is in the process of recruiting seniors residents for its medical colleges, and the DNB candidates are feeling the pinch due to the additional requirements placed on them of junior residency for the purpose of applications.
Medical Dialogues team had earlier reported that in order to equip government medical colleges across the state with competent senior residents, the Telangana State Government has sanctioned the recruitment of a total of 394 posts. The government has also announced to provide a consolidated pay of Rs 70,000 per month.  In addition, the government has also issued a list of guidelines on the appointment of these doctors.
Read also: Telangana Govt to hire 394 Senior Residents, Issues Guidelines
Among other things, guidelines clearly state that DNB Candidates will be selected as per the latest existing MCI guidelines. In particular
a) If DNB done from MCI recognized medical college, is eligible for SR.
b) If DNB
done
from other than MCI recognized medical college then 3 years as Junior Resident
post DNB
in a recognized medical college is mandatory
.(
proof in the form of 3 years of experience as JR and Bank salary statement/ Form-16 for the same 3 years)
The requirements are in alignment of the Medical Council of India Norms that specify that DNB degree holders they can join directly as a senior resident only when they have passed out for MCI recognized medical college/ Central Institute.  If they have passed DNB degree from a non-MCI recognized medical college/ institute they have to do 3 years of Junior residency to join as a senior resident, which is the entry point to medical academia.
Read Also: MCI knocks DNBs out of academia - Medical Dialogues
The move has indeed not gone well with the DNB candidates who across the country are fighting both legal and executive battle demanding equivalence with the MCI degrees for all practical purpose including teaching. Recently, a petition has also been filed in the Delhi High Court by an organization of DNB candidates requesting the court to intervene and establish equivalence between the two sets of degrees.
The process of recruitment for senior residents in Telangana is going to end soon. While the cutoff date for submission of application forms for Osmania Medical College and Gandhi Medical College was 25th July 2018, the cutoff dates for submission of application forms for other medical colleges is 3rd August 2018. The guidelines for Senior Residentship in the state are attached below
For further details check out
http://dme.telangana.gov.in/