Telangana govt hospital enters Guinness Book of World Records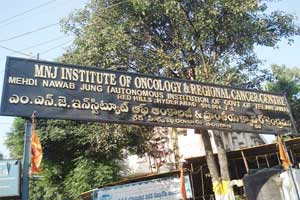 Hyderabad: The State-run MNJ Institute of Oncology and Regional Cancer Centre here has entered the Guinness Book of World Records for organising the largest men's Health Awareness programme on prostate cancer on a single day.
According to a release from Chief Minister K Chandrasekhar Rao's office, 487 men took part in the awareness programme on October 26.
This is the first Guinness World Records achievement for the state government in the field of medicine, it said.
Besides the Guinness World Record, the hospital also received recognition from 'High RangeBook of World Records,' the release said.
Rao congratulated the state government health, medical and family welfare department and the MNJ Institute of oncology on achieving the record, the release said.