Telangana: Hospitals threaten backout from ESIC health scheme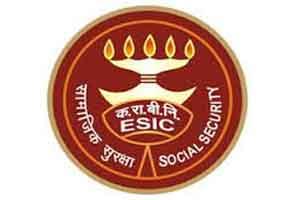 The Union Ministry of Labour has reportedly not cleared pending dues of over Rs 60 crore for the Employees State Insurance Corporation (ESIC) health scheme.
The Telangana Superspeciality Private Hospitals Association (TESHA), which has 10 top hospitals in the city under its wings, is currently dealing over the matter with the ministry. Strongly concerned over the implementation of the health scheme, TESHA has only threatened to derail the scheme if the pending dues are not cleared on a priority basis.
Apparently, a warning has been given to the concerned authorities that the hospitals revives will be stalled if there is no further intimation on the matter.
Dr Balraj Bhander, medical superintendent of the centrally-run ESIC super-speciality hospital in Sanathnagar has implied that he is hoping that the matter gets resolved soon, as there is a concern over stalling the services as the hospital has a full bed occupancy. In certain cases, they are required to refer cases to super-speciality hospitals with which ESIC has tie-ups. He further implied that that one such corporate hospital has refused admission of patients due to pending dues worth Rs 2 crore.
Such events can also take another serious turn. There has been one major hospital which earlier chose to opt out of the ESIC services in 2015, only over the issue of pending dues of Rs 16 crore by the central authorities.
As reported by
TOI
, when contacted, Dr B Bhaskar Rao, CEO of KIMS Hospital and president of TESHA, acknowledged the problems their members were facing due to non-payment of dues. "Initially, all our members planned to go on a strike from February 15, but then senior representatives from Delhi head-quartered ESIC sought four weeks to resolve our grievances when we spoke to them on Saturday afternoon," he said, adding that they will wait till then before taking their next step.
For the record, the ESIC provides comprehensive social security and health benefits to an estimated 7.89 crore subscribers in the country under the ESI Act, which applies to establishments where 10 or more persons are employed. However, only those drawing wages up to Rs 15,000 a month are entitled to this health insurance cover.