Telangana: More than 50 unregistered Nursing Homes found in Survey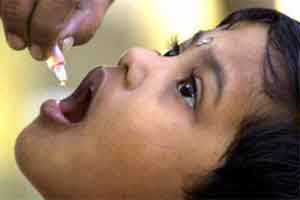 Hyderabad: In a recent
survey
conducted by the district medical and health officer, who were hunting down the usage of banned polio vaccine in the city, shocking revelations came as more than 50 small nursing homes operating in the state were found to be not registered with the health department.
By virtue of not being registered with the state health department, these medical institutions  do not receive any information on circulars notifying diseases, and banning vaccines and drugs and medical updates, which could be a major reason why doctors at these institutions were found still using a banned vaccine.
MedicalDialogues Team earlier reported that TPOV a banned polio vaccine was found still in use in the state within medical institutions. Seven doctors were caught administering the vaccine and have now been booked by the authorities and served notice.
Read Also : 
Hyderabad: Action against city doctors for using banned polio vaccine
The survey also revealed that the seven MBBS doctors, who were found guilty for using banned trivalent oral polio vaccine were also operating out of these unregistered clinics.
A senior officer from the department confirmed to
 Deccan Cronicle
that the six MBBS doctors and the Unani doctor had been served notices for using banned trivalent oral polio vaccine  and were among those who had not registered themselves with the district medical and health office, Telangana Medical Council, Unani Doctors Association and the Indian Medical Association.
He added "Some of them are new with only three years in the field and others have been around for more than 20 years."
The authorities also found that the seven doctors involved in the malpractice did not display their medical certificates and tariff rates as well. A Notice has been served and the shortcomings must be rectified in 15 days failing which the clinics will face action.