Telangana: NHRC notice to Telangana over blackout deaths of 21 patients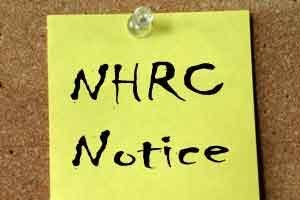 The National Human Rights Commission issued notice to the Telangana government over the deaths of 21 patients due to power failure, an NHRC statement said.
Taking cognisance of the issue, the commission said that the 21 patients died on July 22 at the government-run Gandhi Hospital in Hyderabad after the electricity tripped repeatedly.
"The electricity supply first tripped around 3 p.m. on July 22. Thereafter, it continued to do so at regular intervals. Although there were four generators as standby, these developed snags and could not be used..." the commission noted.
"The deaths occurred in the speciality wards, including the surgical intensive care unit and respiratory intensive care unit," said the statement.
According to the commission, before switching off even generators to rectify the technical snag, doctors, paramedical staff and attendants should have been alerted about the impending blackout.
Stating that the incident raises serious issue of violation of patients' right to life, the commission said the state Health Department has been asked to submit a report within six weeks.
Read also: 21 dies at Gandhi Hospital, Hospital staff blame electricity shut down