................................ Advertisement ................................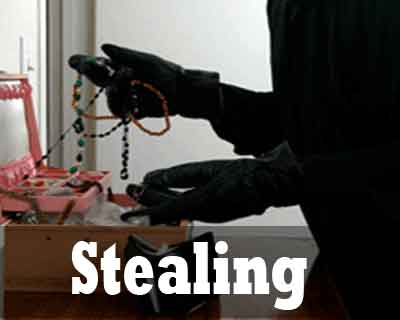 Bengaluru: With no valid authorization, a man last week entered a by-invite-only doctors' conference in the city's five-star hotel and robbed a Mumbai- based geneticist of over Rs 3 lakh worth of her gold jewellery. The crime was confirmed via CCTV footage, after which the doctor filed a complaint with High Grounds police.
The victim, Dr Manjeet Mehta was one of the speakers at the two-day conference "Biomarkers: From Research to Commercialisation" organized at Le Meridien hotel. She was listening to the lectures when the theft took place.
In her complaint, Dr Mehta stated that she had removed her jewellery and placed it in her purse, which was kept by her side. After the day's scheduled lectures, she returned to the hotel room and found that the jewellery was missing from the purse.
................................ Advertisement ................................
"I immediately alerted the organisers. Examination of the video clippings showed a man stealing it from my purse while I was still there. To my shock, he was also present in the participants' photograph. He stole the gold in less than 10 minutes," Mehta told TOI. The thief didn't come back the next day of the conference.
While blaming the hotel security for the entire episode, Maninderjit Singh, exhibition manager of the conference informed, "After going through the video footage, we found the person who stole the jewellery gained entry without authorisation, walking in with a group of scientists. He was wearing a badge but it wasn't the one given by us."
................................ Advertisement ................................
On the contrary, the Security Manager at the hotel claimed that there was no security lapse on their part. He told TOI, "The man who was seen stealing had been present since 8.30am and was seen with other participants. We can't stop guests once they enter the hall. His badge was similar to the ones worn by other participants."
The High Grounds police have taken the said footage and are currently investigating the case.
Dr Manjeet Mehta has over 30 year's rich experience in Human Genetics. She has set up the Department of Genetics at Kokilaben Ambani Hospital where she was Head Of Department (HOD) for 6 years. She has also been the HOD at Dr Lal Path Labs, Metropolis and iGenetic diagnostics.
Garima joined Medical Dialogues in the year 2017 and is currently working as a Senior Editor. She looks after all the Healthcare news pertaining to Medico-legal cases, MCI/DCI decisions, Medical Education issues, government policies as well as all the news and updates concerning Medical and Dental Colleges in India. She is a graduate from Delhi University. She can be contacted at editorial@medicaldialogues.in Contact no. 011-43720751
To know about our editorial team click here
0 comment(s) on Theft during Doctors Conference: Rs 3 lakh jewellery stolen from Geneticist