There should be annual health checks for children: Delhi Health Minister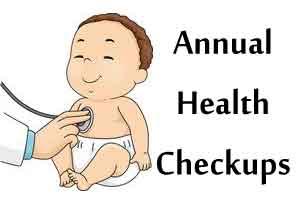 NEW DELHI: Delhi Health Minister Satyendar Jain suggested that there should be a government programme for annual health check up of all the children in the city.

"I would like that a plan should be there for health check of all the children at least once in a year by the government. It should be implemented soon for all the children upto 19 years," he today said at the launch of the National Deworming Day Programme.
Jain launched the programme at Girls Senior Secondary School in Delhi's northwest region of Rani Bagh and said that 40 lakh children, whether going to school or not, will be covered under the deworming exercise in Delhi on the day.

"Last year 32 lakh children below 19 years were given deworming medicine under the programme, while 40 lakh children will be covered this year," he said.

The minister also said that Directorate of Health Services has included private schools in the exercise and would like "100 per cent participation" of all such schools in the programme from the next year.

The Health minister spoke on the significance of personal hygiene and suggested for a programme to create awareness on the practice of "washing hands".

"I will like that a programme should be started by the Health and Education department to create awareness about the practice of washing hands as this little information could save people from several diseases," he added.

The central government has set a target of deworming approximately 27 crore children across the country as part of this year's 'National Deworming Day' programme.

As part of the programme, 400 mg of albendazole tablets will be administered to children aged 1-19 years.