Three Doctors arrested on Medical Negligence, Fraternity cries foul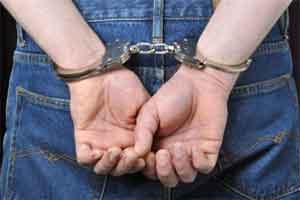 Pune: The recent arrest of three doctors and one nurse from Sanjivani Hospital at Gadital, Hadapsar has indeed sent ripples down the medical fraternity.
The arrest came yesterday, on account of an alleged medical negligence case leading to the death of a female patient last year at the said hospital. The patient had been undergoing treatment for strong pelvic pain and unfortunately died during the course of the treatment at the hospital. TOI reports that the police initially registered a case under accidental death and referred the case to the state's government medical negligence committee at Sassoon hospital. Based on the post mortem report, the committee held the doctors negligent, based on which the police arrested the doctors.
"Following the committee's report, we registered a case of medical negligence under IPC section 304 (2) on January 4. We have arrested three doctors and a nurse in the case. We will soon arrest another doctor and a nurse found guilty in the inquiry. We are going to verify the doctors' medical qualification and their registration numbers with the state's medical council. Besides, we will take the CCTV footage of the hospital in our custody," a senior police inspector informed
TOI
.
Doctors call it wrongful arrest.
Medical practitioners as well as legal experts, have shown strong objections to the arrest pointing out that the police had wrongfully arrested the doctors under the wrong section. Strong allegations have been raised by the medical fraternity who have questioned why the police booked the doctors under a non-bailable section when they should have been booked under a bailable section.
The police are reported to have arrested the doctors under Section 304(II) (punishment for culpable homicide not amounting to murder) of the Indian Penal Code (IPC). However, the medical fraternity claims a wrong section has been booked and that the patient was administered a routine painkiller, but she did not respond to it. Experts have pointed out that the relevant section should have been 304 A -Causing death by negligence and deals with death not amounting to homicide.
"The section under which the doctors have been booked is totally wrong. Earlier, through a court case, it has been ascertained that it is not the doctor's intention to offer wrong treatment. Never before, this section was applied for any such case that I have heard of," Dr Dilip Sarda, who is now one of the elected members in the Maharashtra Medical Council told
Pune Mirror
.
"While Section 304A is bailable, Section 304(II) is not. No doctor intends to cause harm to his/her patient and this arrest has triggered panic among doctors. We will subsequently have meetings with the police to raise awareness about these things since such cases are now increasing," said Dr Nitin Bhagali chairman of the Pune chapter of the Hospital Board of India.
IMA state chapter is reported to have been following up the issue and met the Police Commissioner demanding the change the section from 304 II to 304A reports
Indian Express