Tirunelveli govt hospital fined over mosquito breeding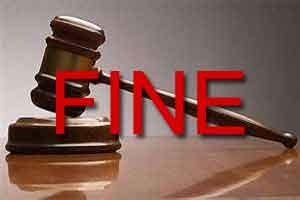 Tirunelveli: A fine of Rs 2,000 was slapped on the Tirunelveli Government Medical College Hospital here Sunday for reportedly failing to eradicate the mosquito breeding in the premises.
Hospital sources said Revenue Administration Commissioner, K Sathyagopal who was here to check the steps taken to curtail the spread of dengue and swine flu inspected the hospital along with the district authorities.
Later, talking to reporters, District Collector Shilpa Prabhakar Satish said though the hospital is usually maintained properly, the mosquitoes find places to breed.
The hospital staff were directed to be more vigilant.