AIIMS Doctor faces Politician's Wrath for Statement on Dengue Outbreak in TN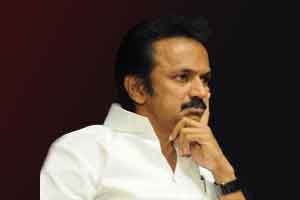 New Delhi: Commenting on the progress of Tamil Nadu government over the dengue outbreak in the state, the DMK Working President M.K. Stalin recently demanded the removal of an AIIMS doctor from the central team visiting the southern state to study the disease's impact.

According to recent IANS report, while speaking to the media the All India Institute of Medical Sciences (AIIMS) Professor of Medicine Dr Ashutosh Biswas had made a statement that eradication of dengue "is not in the hands of the government" which, Stalin said, was "shocking and downright disgraceful".

Stalin reportedly said that Dr Biswas's harsh comment on the government working process creates a panic among the public which is harmful to the peace across the state.

"Biswas' statement is counterproductive to the objective with which the central team has been sent to Tamil Nadu and in fact dilutes the significance of the visit," the DMK leader told IANS.

"The gross insensitivity associated with this statement makes one question as to how come a member of a central team mouths a statement which reeks of arrogance? Who gave him the authority to issue such statement of negligible merit?" Stalin said.

He said he urged the central team to structure their recommendations in such a way that the state government's request for funds is honoured.