TN Governor says 50 crore children in India have maternal and child malnutirtion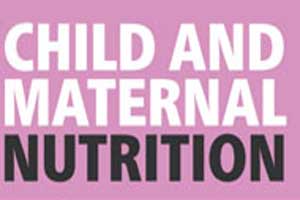 Chennai: Tamil Nadu Governor Banwarilal Purohit said that nearly 50 crore children in India, forming 39 per cent of the population has Maternal and child malnutrition, infections and other such factors dominate our consciousness in India and continue to be problematic, despite the giant strides.
Inaugurating the problem child- Scientific symposium and Buddhi immersion organised by Buddhi clinic at Madras Management Association (MMA) here on Sunday, he said the issues concerning children who have problems with learning, cognition and interactive behaviour are proposed to be discussed at the symposium, which disadvantages their human capital and potentially affects their contribution to society at large.
While the Government through its Maternal and Child Health primary care, health and inclusive education programs is making substantial efforts across India, the role of experts, organisations and concerned others in society in improving the quality of care is also fully appreciated.
He said Buddhi Clinic is organising programs that aim to raise awareness and bring to stakeholders in India, knowledge at the cutting edge. Pediatric Neuropsychiatry, a new discipline that is focused on the brain and mind of the child, is an important subject engaging their attention and the professional contribution at this symposium are
bound to enrich their disease to health. "I thank them for taking the time and trouble to be here, to teach passionately their unique skills to Indian experts and to contribute through discussion and dialogue.
I am sure that they too will return home enriched with significant professional and socio-cultural learnings", he added.
Mr Purohit said "Yoga" a valuable ancient Indian resource, which has now become available to the whole world and bears testimony to India's contribution towards health and well being. The introduction of Yoga in schools across India will definitely improve the mental wellness of our society and he hoped this will be achieved comprehensively within a few years.
Speaking about "Autism- the Buddhi Book", he said a compilation of facts about this important condition that affects the brain and mind. To have a better awareness about autism the World Autism Awareness Day is observed in the first week of April.
He said the UN Secretary-General Antonio Guterre has also given a call to be more understanding of the problems faced by autistic children and their families, by saying "let us all play a part in changing attitudes toward persons with autism and in recognizing their rights as citizens, who, like everyone else, are entitled to claim those rights and make decisions for their lives in accordance with their own will and preferences."