TN: Radiologists decide on self regulation against unethical incentives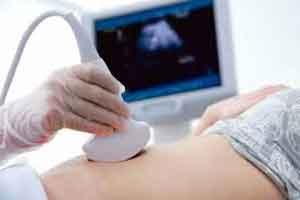 Tamil Nadu: With the allegations growing against medical professionals of getting involved in the unethical practices of kickbacks and commissions, Tamil Nadu IRIA branch, has decided to take steps to stop the menace of kickbacks, and improve the image of medical practitioners before the patients
As a major step towards this, the association is reported to have brought in place a self -regulation for diagnostic centres. A resolution to this effect was passed by the member radiologists as well as owners of diagnostic radiology centres at an extraordinary general body meeting held recently.
With the resolution, the members of the association have decided to  act against all unethical incentives, interpretation charges, cuts and commissions attributed to touts, middlemen and other elements. The meeting also saw a resolution towards fixing of maximum costs for various scans that shall be charged by the affiliated centres.
"Radiologists often are projected in a negative light for overcharging due to alleged unethical practices, resulting in deep sense of distrust among the public. We wanted to remove that," said P.M. Venkatasai, president, IRIA, TN Branch informed the
Hindu
.
"This measure is to curb the rampant allegations of kickbacks/corruption in the medical practice engendered by the proliferation of diagnostic centres," Dr C. Amarnath, secretary of the association added. The doctor pointed out to the different standards of care and hence differences in pricing being prevalent across the state. The association will focus on establishing quality norms for radiologists as well as rationalising the costs at various centres, with special effort being made to weed out the touts and unaccounted cash transactions and unethical practices.
As per the resolution, Strict disciplinary action would be initiated against members found indulging in any unethical practices and those found overcharging patients. Complaints would be forwarded to the Medical Council of India and also the IT department reports the Hindu.
The association has also resolved, that for the benefits of the patients, all affiliate scan centres should have boards displaying their affiliation and pricing structure