Toddler dies due to encephalitis; administration to set up camp in the area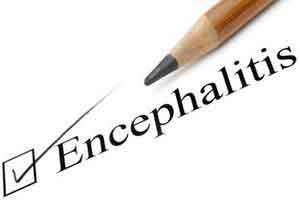 Ambassa: The death of a two and half years old boy due to encephalitis in the bordering subdivision of Kamalpur in the northern Tripura district of Dhalai here has made the administration to set up a health camp in the area.
According to sources, two and half year old Rituraj Dhar, son of Runu Dhar of Kalachari area in the bordering subdivision of Kamalpur, fell ill on May 25 last.
He was taken to the local hospital, but was referred to Agartala Government Medical College and Hospital, the following day after his condition deteriorated. Due to his critical condition, doctors admitted him to ICU, but the toddler died within 48 hours, on May 28. According to doctors the boy died due to encephalitis.
This has put the administration in a fix as no child is supposed to be infected with the deadly disease after proper vaccination. The doctors, too, are surprised with the encephalitis death.
Following the incident, the administration has decided to set up a health camp in the area shortly, to trace the real cause of the disease and to spread awareness among the people.