Integrate ISM with Modern Medicine: Shripad Naik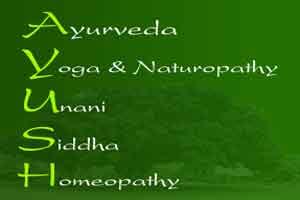 The Minister of State for AYUSH (Independent Charge) and Health & Family Welfare Shri Shripad Yesso Naik has said that it is essential to integrate the traditional Indian Medicine System into Modern Medicine system. Shri Shripad Naik inaugurated the National Symposium on Child Health Care through Ayurveda at the NIMS University at Jaipur.

Speaking at the occasion, the AYUSH Minister said that India is famous the world over for its AYUSH systems of medicine including Yoga & Naturopathy, Unani, Siddha, Sowa Rigpa & Homoeopathy. All these systems of medicine must be used in an integrated manner to promote a healthy life.

Shri Shripad Naik informed that the AYUSH Ministry has proposed the integration of Allopathic & Ayurvedic systems to give better results for treatment of various illnesses.

Several specialists expressed their thoughts at the symposium on Ayurveda including Dr. Harland Winter from the US and Dr. Anil Dhawan from the UK.