Tripura surgeon fined Rs.2 lakh for laxity in operation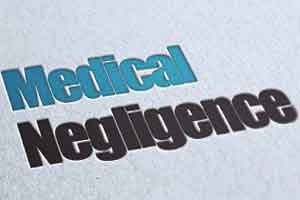 Agartala : A Tripura consumer disputes redressal forum has imposed a Rs.2-lakh fine on a senior surgeon for laxity in an operation nine years ago, a lawyer said here on Sunday.
The doctor after a gall bladder operation of a young woman had left an eight-inch corrugated drain tube inside her abdomen.
"West Tripura district consumer disputes redressal forum on Friday slapped a fine of Rs.200,000 to senior surgeon Pratap Sanyal for negligence in surgery in a private nursing home in January 2006," lawyer Sujata Deb Gupta told IANS.
The forum has asked the doctor to pay within 45 days Rs.1 lakh in lump sum to the complainant as compensation towards medical expenses, Rs.50,000 as reimbursement to the mental agony and harassment, and Rs.50,000 more as charge of litigation, the lawyer said.
"If the amount is not paid in full in the stipulated time, the doctor has to pay nine percent interest to the plaintiff," the lawyer added, quoting from the forum's order.
"While performing laparoscopic surgery on Sarbani Deb's abdomen in January 2006, doctor Pratap Sanyal acted in a grossly negligent manner which amounts to criminal negligence or criminal offence," the court said earlier.
It heard the petition of Sarbani's husband Bapi Roy Choudhury, a senior journalist, who filed a case in a lower court (first class judicial magistrate) against the doctor.
The lawyer said after the surgery, the patient complained of severe pain in the abdomen and contacted the doctor on a number of occasions.
She said the doctor misbehaved with the Deb couple when they approached the surgeon repeatedly with the scan report from a different institution.
"Not satisfied with the treatment of Doctor Sanyal Roy Choudhury took his wife to Kolkata (October 2007). Following another surgery (that month), doctors removed the corrugated drain tube from the body, relieving the patient from the severe pain of 21 months," lawyer Deb Gupta said.