Twin baby case: Delhi Police seeks legal opinion after DMC rules out hospital's negligence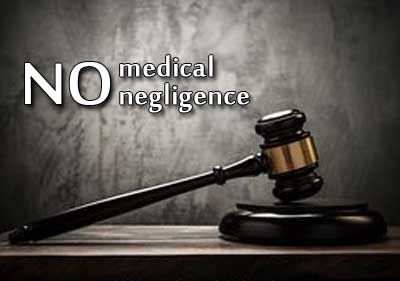 New Delhi:  The Delhi Police is seeking legal opinion in a case in which a newborn was allegedly wrongly declared dead by the Max Hospital in Shalimar Bagh, after the Delhi Medical Council (DMC) gave a clean chit to the hospital and ruled out any medical negligence on its part.
In its report to the Delhi Police's Crime Branch, which is probing the matter, while the DMC said were "procedural lapses and inadequate documentation", but "no medical negligence can be attributed on the part of doctors".
A senior officer, privy to the probe, said they were studying the report to ascertain the future course of action.
"We are talking to some legal experts and experienced police officers to ensure that the case gets a logical conclusion. Since a case was registered in the matter, we are looking at all the angles thoroughly," said the officer.
The baby boy was declared dead by the upscale facility after his birth on November 30. The boy died during treatment a week later at a nursing home in Pitampura. His twin, a girl, was stillborn. The babies were born prematurely at 23 weeks.
The officer said that while the DMC's report said that there was no medical negligence, they have pointed out some loopholes in the way the case was handled.
In her statement to the DMC, a staff nurse said that she completed the handing-over formalities of the baby after being instructed by an attending consultant. However, the attending consultant denied that he had declared the baby dead or issued any instructions to the nurse, said.
"The report said that there was no formal declaration of death of the baby boy. It observed that the documentation was inadequate and the details of some of the interactions between the patient's family and the doctors were not mentioned in the records," the officer said.
He said that they were studying these loopholes and consulting legal experts in the matter.
The case was transferred to the crime branch on December 6, the day the baby died at the nursing home in Pitampura, after battling for his life for a week.
Read Also: 
No medical negligence: Delhi Medical Council absolves Max Hospital in Twin baby case