Two months old infant died in Tripura hospital alleged medical negligence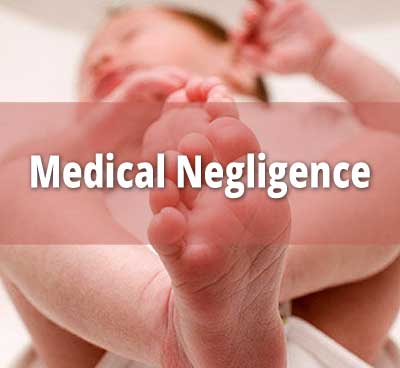 Agartala: The family of two-month old infant of Tepania area of Udaipur in South Tripura sought action for alleged medical negligence caused to death of the child at district hospital.
Victim Soutam's father  alleged that the infant was admitted to the hospital on May 10 last but after the attending nurse in the hospital prior diagnosing the infant with the actual disease has put saline that deteriorated the health of the infant' and later died.
It was alleged that prior pushing the saline, no doctor had checked up the child properly and later when the baby started shivering and crying nobody attended them at late night. Because there was no doctor indoor and nurses were sleeping inside.
The family members and neighbours later demonstrated in the hospital and later blockade Udaipur Sabroom national highway for few hours demanding action against the doctors and nurses accused of the incident.
However, the department ordered probe into the incident, which further volatile the situation. The local MLA Pranajit Singharoy alleged that more than 200 such medical negligence cases were reported in the government hospitals of the state in past few years and in every case there was an investigation by the doctors only.
"Unfortunately, hardly any case the accused was punished because the report comes in such a way, which saved the accused doctors and nurses. On contrary, in most of the cases victim families were harassed because of the case filed by the hospital authority for creating chaos after death of patients in every case," Singharoy alleged.
He demanded to send all such medical negligence cases send to independent inquiry agency to re-investigate the cases and keep away the medicos and non-medicos of the health service from it.