UK university collaborates with LV Prasad Eye Institute scientists to combat eye infections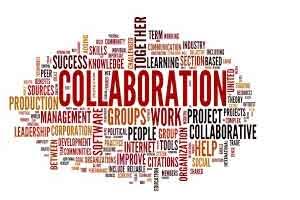 London:  Scientists from a leading British university are collaborating with their Indian counterparts to launch pioneering a research aimed at helping thousands of people across the globe at the risk of losing their sight to a "silent epidemic" of eye infections.
The multi-disciplinary team of scientists and clinicians from the University of Sheffield are working with a team of doctors of the Hyderabad-based LV Prasad Eye Institute to develop a new treatment for eye infections that does not rely on conventional antibiotics to which many microbes are becoming rapidly resistant, the university announced today.
"This 'silent epidemic' affects 840,000 people a year in India," said Professor Pete Monk from the university's Department of Infection, Immunity and Cardiovascular Disease.
Monk is leading the revolutionary research that has been awarded grants of almost 1.4 million pounds from the UK's Medical Research Council (MRC).
"Infections are often treated incorrectly, if at all. This increases sight loss, frequently in men and women in their working years," he said.
The team, which includes Dr Prashant Garg, Dr Sanhita Roy and Dr Varsha Rathi from the LV Prasad Institute, began work on serious eye infections that could lead to the loss of sight in the developing world.
In the UK and throughout the developed world, such infections are readily diagnosed and treated effectively by well-established healthcare systems, he said.
However, in less developed countries such as India, there is both a higher incidence of infections caused by different types of microbes and a critical lack of access to organised care, he added.
"We have identified a way of preventing infections from establishing a foothold on the surface of the eye. The treatment can be applied safely without needing time-consuming and expensive identification of the bacterial or fungal pathogen, allowing it to be used as early as possible in remote rural locations," said Monk.
Among the others from the University of Sheffield team include Dr Praveen Thokala from the School of Health and Related Research (ScHARR), Dr Esther Karunakaran from the Department of Chemical and Biological Engineering, Professor Sheila MacNeil from the Department of Materials Science, and Dr Lynda Partridge from the Department of Molecular Biology and Biotechnology.
The new research has been funded through the MRC's Global Challenge Research Fund Target Discovery and Validation programme.