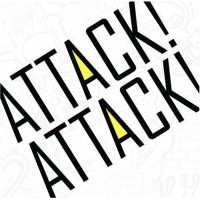 KOCHI: The court-room of the first class judicial magistrate court at Kothamangalam became witness to an assault on a lady doctor, when an accused attacked her while she was recording her statements.
Ironically, the case in which the accused has been remanded to police custody is that of consuming ganja and assaulting another doctor during his earlier medical examination. The doctor was giving statement in relation to his remand extension.
Unfortunately the doctor, who is associated with the Kothamangalam Taluk Government Hospital became the victim of his wrath, when she was asked to opine on the issue the accused being mentally unsound.
"The doctor who was inside the room turned and looked at the accused and this provoked him. He managed to hit the doctor but was brought under control soon. The magistrate ordered him to be shifted to prison," said a police officer. The doctor collapsed on the floor and was rushed to a hospital nearby.
"The accused, a chronic drug addict, appeared to be in a state of delirium," said a senior officer told TOI.
The man has been booked by the magistrate for disrupting the court's proceedings as well as Kothamangalam police have re-booked him again for assault, after recording the doctor's statements.
0 comment(s) on Unfortunate: Doctor attacked in Crowded Courtroom