Union Budget 2016-17: Disappointment for health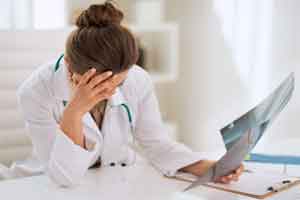 Every year with the coming of budget, expectations are high from almost all sectors of the economy that this year their sector will be given some special grant, and will see a boom. Healthcare sector on the other hand, places a hope, that this year the budget will address its key concerns and bring out improvements that would last atleast a generation of the Indian population.
But like previous years, this year also, the healthcare sector seemed have taken a backseat. With only a meagre increase in the allocation to healthcare, it seems a long way to go till the healthcare sector is able to attain its lifetime goal of "Universal healthcare for all"
Its not that Finance Minister completely ignored the key issues pertaining to healthcare. A health insurance coverage of Rs 1Lac to address the issue of healthcare financing, 3000 Jan Aushadhi stores to provide cheaper medicines, is indeed nailing the pinching points of the population when it comes to health. Indeed Kudos to the FM for the that. However, given the overall scenario it seemed that the budget fell short of the short term or even the long term vision of improving health of all.
Preventive and Promotive Healthcare.
Health is a state of complete physical, mental and social well-being and not merely the absence of disease or infirmity.
It seems that, like every year, sections of preventive and promotive health are still not given their due credit. These sections are severely under budgeted. Even when the minister announced setting up of Dialysis Centre to address the needs of CRF patients, question still stood as to what about the prevention of rising incidences of Chronic Renal Failure in the country?
Understandably, preventive healthcare projects in the past have missed hitting their targets, primarily due to lack of vision, persistence as well as finances in these projects. Having said that, one cannot undermine the importance of Preventive and Promotive health, even if we wish to reach the lesser goal of "absence of disease and infirmity."
Healthcare Infrastructure 
Its important that to achieve the goal of universal healthcare, the public healthcare sector is strengthened to the extent that it can cater to the sheer high numbers of growing population. We need more beds, more hospitals, more ventilators.....and the list goes on.
In the face growing population, the health infrastructure of government has become totally non-existant. Primary health Centres, CHCs, even tertiary enters are few, concentrated in locations, and ill-equipped. This is led to mushrooming of private health care which is obviously expensive. While providing health insurance, budget seems to have catered to the immediate need for money for health, yet seems to have ignored the fact- how are we going to strengthen the healthcare infrastructure to deal with the growing population.
Medical Education
While in the medium run its important to open new hospitals, buy more ventilators, have more wards and beds, what requires long term planning is the setting up of colleges that would train and develop the manpower for years to come.
One of the main areas where the budget brought outright disappointment was its failure to address the issues of demand and supply of manpower in healthcare.  The medical education system is stuck in a vicious circle whereby we have less medical colleges,lesser seats,leading to lesser qualified doctors, hence lesser percentage of people joining medical education as faculties, therefore lesser approvals by MCI, hence lesser seats and the circle goes on. We need a systematic planning to set up medical colleges, nursing colleges, colleges for technicians, etc, and efforts has to be made in this regard, by the government itself.