Unique weight loss surgery performed on Bangladeshi woman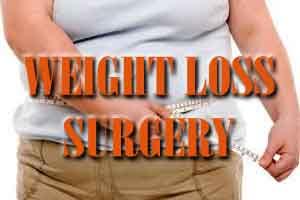 Experts at the Rabindranath Tagore International Institute of Cardiac Sciences (RTIICS) here have performed a weight loss surgery on a 53-year-old woman from Bangladesh, thereby making her medically fit for a life-saving kidney transplant procedure.

Razia Begum was referred to the bariatric (weight loss) surgery department at RTIICS with chronic kidney disease (stage 5) and was on maintenance haemodialysis at that time.

"As the dietary restriction and medication to lose weight did not work, the patient was referred to the bariatric surgery department for a formal assessment.

"A renal transplant was recommended as the only option to save her life. During optimisation for renal transplant, she was deemed unfit for transplant due to her morbid obesity by the transplant team," said Shubhayu Banerjee, consultant for advanced laparoscopic, gastro-intestinal and bariatric surgeon, one of the experts who performed the surgery.

After surgery, the patient lost 15 kg within two weeks and has now been declared fit for a renal transplant, said Banerjee.

Since the outcome of renal transplant is compromised if the patient is overweight, Banerjee said the bariatric surgery (using laparoscopic sleeve gasterectomy technique) helped to ensure she was fit for the transplant.

"This is the first time in eastern India where such an initiative was taken to augment transplant," added Banerjee during the launch of Narayana Health's Shape Clinic on Wednesday.