UP adopts a new model for development of medical infrastructure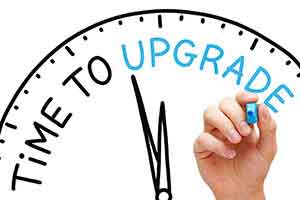 Uttar Pradesh government is on its way to adopt a new model for development of the state-owned medical infrastructure.
For the purpose, proposals worth Rs 473 crore are underway. The scope of world would broadly include state of art emergency medicine complex, construction of the new outpatient department, conversion of the old outpatient department into wards having 180 beds, starting robotics surgery center, advance imaging and neurosurgery centers among others.
In order to facilitate the financial disbursement for the new projects, there is a plan to avail a loan from a nationalized bank. Sources in the medical education department have further implied that the State Bank of India has given an approval on the loan in principle.
As confirmed by
TOI
, The Sanjay Gandhi Post Graduate Institute of Medical Sciences would be the first beneficiary of the model. Principal Secretary, medical education, Anup Pandey said: "a tripartite agreement is being worked out to help SGPGI become a center of excellence."
While the state government will act as a guarantor, SGPGI will have to re-pay the loan at a rate of Rs 80 crore per annum. "As per the plan, Rs 50 crore would be generated through the income from SGPGI while the remaining would be managed through government grant," said an officer.
Bobby Ramakant, a health activist has further implied that by providing such state of the art facilities to its patients, the state government will have to spend much less from its pocket.
Adopting such a model is favorable for all stakeholders involved (including the state government, SGPGI, and the people visiting the institute).