UP: Doctor arrested for performing sex determination using Sealed Ultrasound Machine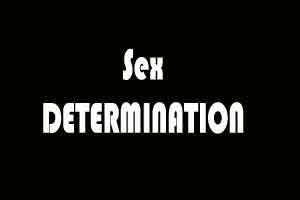 Agra: The health department officials arrested a doctor and paramedical staff after busting a
sex determination
racket in the city. Medicos of Priya hospital, including one doctor and three paramedical staff members  were arrested after a sting with the help of a decoy patient on Friday.
The arrests were confirmed to
TOI
by deputy chief medical officer Virendra Bharti. The doctor was caught performing ultrasound on a machine that had been already sealed by the department
Explaining the sequence of events, Bharti stated that the  doctor, Dr Rajeev Kumar was  allegedly conducting tests at  Priya hospital violating the provision of the PC-PNDT Act. He said, "Based on tip-off, we sent our team to the hospital and the doctor demanded Rs 8,000 as the fees for conducting the test. He had been conducting the tests from the ultrasound machine that was sealed by health department officials during a similar raid five months ago."
"The raid was conducted based on the directions of the district magistrate Gaurav Dayal who received complaints about sex determination tests at the hospital. The team which conducted the raid included Rajneesh Mishra, Virendra Bharti and police," affirmed Additional city magistrate (I) Rajneesh Mishra.
Cases of sex determination have surfaced in  large numbers these days despite  the PC-PNDT Act. In the light of such incidents and  a resolve to put a tab on the dipping rates of sex ratio, several actions have taken by the government.  Recently the Delhi government  introduced a "informer reward scheme," under which Rs. 50,000 would be awarded to persons who help authorities crack down practitioners, hospitals, labs and private clinics, who are conducting sex determination, violating provisions of the Act.
Also Read: New Delhi:
Rs 50,000 reward for informers on sex determination 
The PC-PNDT Act penalizes any sex determination activity being conducted on the part of medical practitioners, in the country. The act bans medical institutions including hospitals, clinics and nursing homes from practicing ultra sonography technique or any such technique to determine the gender of an unborn child following which abortions are done if it is a female child in many cases.