UP: Former KGMU Professor, Neurosurgery booked of Rape, Confinement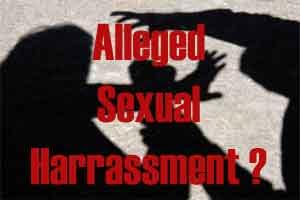 Lucknow: A Lucknow-based neurosurgeon, who is a former Professor and Head of Neurosurgery department at King George's Medical University (KGMU), has been booked under the charges of alleged rape, unnatural sex, sexual harassment and exploitation based on the complaint filed by a woman.
The woman has also filed the complaint against a journalist and a constable of Crime Branch, accusing them of threatening her not to lodge a case against the neurosurgeon and intimidating her to return to stay with him.
According to a recent report by TOI, in her complaint, the woman, who is a BTech by profession, has stated to the police that she had approached the neurosurgeon in the year 2013 to consult him for a head tumour. She alleged that during a visit for post-surgery dressing, the doctor allegedly sedated and raped her.
"The neurosurgeon had told me that I have to undergo a surgery. He later operated my tumour at a private hospital and told me that I will have to visit his clinic for post-surgery dressings. During one such visit, he gave me sedative, raped me, also clicked my objectionable photographs and later blackmailed me," she complained to the police.
She added in her complaint that when after four months she had developed ulcer and her aunt took her to the doctor's clinic in April 2014.
The woman added that during the consultation, she was shown her objectionable photos which were taken earlier allegedly in a bid to exploit her again and blackmail her maintain her hush on the issue. However, when she resisted, the neurosurgeon allegedly promised to marry her and appointed her in his own clinic.
"When I reached there, the doctor asked the persons sitting in the clinic to leave. He showed me my objectionable photos and exploited me. It became a routine practice. I kept mum fearing social stigma. When I opposed the exploitation, he promised to marry me and appointed me manager at his clinic," she told TOI. .
Tired of torture, she left the flat on February 9, 2018 and went back to her house, the woman added to her complaint.
Based on the complaint, a case has been registered against the doctor. SP trans -Gomti Harendra Kumar informed TOI, "Police registered a case of rape and unnatural sex with the woman, her wrongful confinement, causing hurt and causing miscarriage."
The neurosurgeon reportedly resigned after being accused for private practice which was prohibited for faculty members. The university rejected his resignation and suspended him in the year 2010 from the date of his absenteeism, February 11, 2009.
Read Also: Prominent Gynaecologist BOOKED on Rape Allegations, IMA tells Police to NOT Rush Decisions