UP govt to set up cardiac, cancer care units at 174 districts hospitals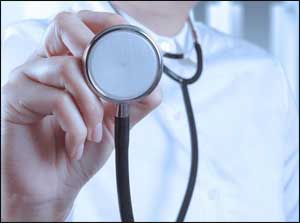 Lucknow: The Uttar Pradesh government said that it would establish cardiac and cancer care units in 174 district hospitals of the state.State Health minister Sidharth Narain Singh also said that the state had started the process of recruiting specialist doctors."For heart patients, we are going to establish cardiac care units.
For cancer patients and helping in the prevention of the disease, cancer care units are also in the offing," he said while replying to questions in the state Assembly. The minister said that against the total requirement of 7,300 specialist doctors, there were 3,769 in the state.
The government is trying to recruit more doctors, he said."We are going to start DNB (Diplomate of National Board) courses for government doctors and also train them," Singh said.DNB, a post-graduate degree, is awarded by the National Board of Examinations under the Union Ministry of Health.
Replying to another question of SP member Nitin Agarwal on Japanese Encephalitis and the Acute Encephalitis Syndrome, Singh said, "A special campaign was being run for encephalitis-affected districts, under which against a total target of 88.62 lakh children, 91.25 lakh children, between ages 1 to 15 years, were vaccinated".
He said that in the Gorakhpur and Basti divisions, 76 percent medical officers, 69 percent Asha workers and 62 percent Anganbadi workers have been trained."A rapid response team has also been constituted to prevent the spread of the disease," the minister said.In the Gorakhpur and Basti divisions, 104 encephalitis treatment centres are running, he said.