UP health department to adopt software-based work pattern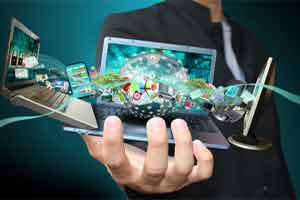 UP: In an image makeover of sorts, the UP Health Department here is shifting to the use of software- based systems for hospital administration.
This initiative will involve application of IT to maintain hospital records, patient care activities; more broadly hospital information systems in district hospitals.
For the first stage plan implementation, two different software is being launched. One is ehospital which deals with OPD, Indoor admission, Radiology dept system, picture archiving and communication etc.
The second one is the online registration system which attends to the contemporary needs of the patients who can access their personal health records and reports online.
This step in addition, will ensure further transparency in the system, as implied by a health dept official.
As reported by
TOI
, the changeover would begin with adoption of personal information system software wherein the record and personal file of all employees across the state would be maintained online.
Similar versions are being successfully used by institutes like Sanjay Gandhi Post Graduate Institute of Medical Sciences and King George's Medical University. "The softwares aim at improving work culture in the health sector by bringing transparency," said an officer in health department.