UP: Hospital accused of stealing kidney during C-Section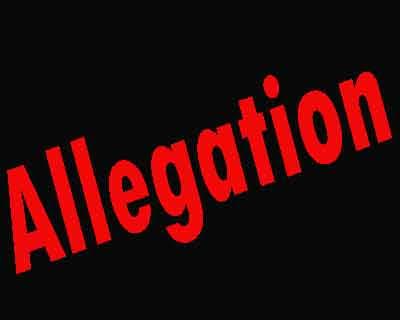 Bareily : In a shocking accusation, a farmer hailing from paharganj village, has accused a private hospital of removing his wife's kidney, during a child birth operation
The case goes back to five months ago, when the patient was brought to Rohit Agnihotri Hospital in Izzatnagar on March 3 for delivery. After preliminary testing the patient was advised to undergo a caesarean for the purpose of delivery. Following the same, the patient Narayani Devi gave birth to a girl child on March 10.
The patient claimed that her health had deteriorated since then. She complained of constant chronic pain on the right side of her abdomen and blood in her urine. When the problem continued for long the patient again went to the same doctor and hospital.
 Dr Sushma Agnihotri, a former chief medical superintendent and the doctor who performed the C-section, examined Narayani and called Patiram. "She told me that my wife had contracted septic (septicemia) and she could not be saved. She told me to feed my wife everything she asked for and wait for her last time," Patiram informed
HT
adding that the doctor then told them to go away.
He then added that he took his wife to see other doctors and on their advice got an ultrasound done, which revealed that the right kidney could not. Repeated ultrasounds gave the same result, where either the right kidney was reported "missing" or "not seen."
He has now submitted a complaint to the district magistrate in this regard, following which the administration has formed a team of doctors to probe the matter.
Dr Agnihotri has denied all claims of kidney theft. "Narayani must be having a single kidney since birth. Her kidney was not removed at my hospital and neither is it possible to remove a kidney during a Caesarean operation," she added