UP man carries son's body in arms after hospital denies vehicle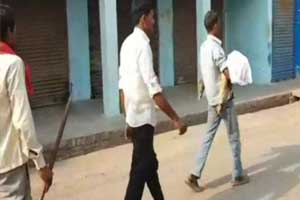 Hardoi: In yet another case of medical apathy in Uttar Pradesh, a man allegedly had to carry his five-year-old son's body in his arms in Hardoi after he was allegedly denied a vehicle by the hospital.
The man alleged, "I was sitting in the hospital for over one hour but to no avail, so carried him to the police station."
However, the hospital authority denied the allegation and said that there was no medical negligence on their part.
"The vehicle was not available so could not provide, there's no medical negligence," Deputy Chief Medical Officer (CMO) Vijay Singh told .
Earlier, a similar incident came to fore where a man carried his wife's body on his shoulder in the absence of a hearse van in Uttar Pradesh's Budaun.