UP: Medical College principal resigns after being publicly humiliated by Minister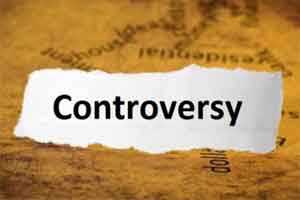 Blaming the Principal for the alleged disorder at the medical college, the Minister slammed Dr Trivedi on stage during the plantation event.
Lucknow: The resignation of Principal at GMC Saharanpur (Shaikh-ul-Hind Maulana Mahmood Hasan Medical College) after being publicly criticized by a UP Minister has kicked up a major controversy in the state.
According to recent media accounts, Dr Trivedi, the Principal submitted his resignation with immediate effect after Minister Saini who had visited the medical college campus for tree plantation; had lashed out at the Principal during his speech.
The minister had accused the principal of being negligent and levelled charges of mismanagement of the hospital against him.
Read Also: Uttarakhand: Govt finally terminates 52 doctors who had resigned for private practice, to begin fresh recruitments
This plantation programme was organised following another event when Chief Minister Yogi had visited the medical college over a month ago. At that time, the Principal was on 3 days leave without prior notice, suggests
Zee News
report.
Taking a dig on this, during his dialogue at the event, Minister Saini told the principal from the stage that he should improve himself along with the staff.
He further stated the entire medical college is being run by staff procured through outsourcing. They don't work efficiently leading to difficulties for patients. No wonder there is so much of irregularities here."
The minister also said that Saharanpur Medical College has better equipment than PGI Chandigarh but they are not being used as there are no adequate staff and doctors to use them. Making this charge, Saini asked the District Magistrate to conduct a surprise inspection of the Medical College so that the facilities at the medical institute could be improved, reports
Patrika
.
Blaming the Principal for the alleged disorder at the medical college, the Minister slammed Dr Trivedi on stage during the plantation event.
Stung by public criticism, Dr Trivedi sent his resignation to the government.
Dr Trivedi also indirectly targeted the minister, who is the BJP MLA from Nakur constituency of Saharanpur. He said, "No one wants to work in the hospital and when we take any action against an employee for not performing his duty, he approaches the public representatives and after getting their support, threaten to go on a strike against us. How can we work under these circumstances?"
Reacting to the development, Dr Trivedi further stated to
TOI
, "It was a major function in which entire college staff was present along with health officials from district and division. The minister could have spoken to me in person instead of criticising publicly."
Read Also: Gynaecologist beaten up after pregnant women dies, Doctors threaten en-masse resignation
The principal's resignation has not been accepted as yet, adds TOI.