UP PNDT offer: Rs 1 Lakh to Decoy Customer, Rs 60,000 to informer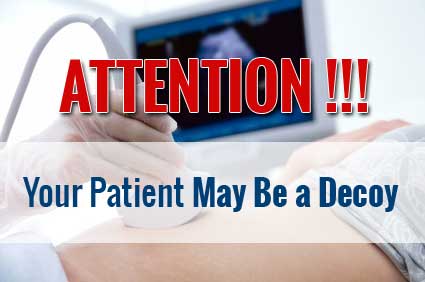 Lucknow: Desperate to curb its falling sex ratio, the UP government has announced a new scheme to curb the practices of sex determination and the consequent sex selective abortions in the state.
Effective from the 1st July, 2017, the UP government has launched a new informer scheme, to enable them to inform and perform sting operations on those doctors as well as institutions that indulge in the activities of sex determination and female foeticide. As per the scheme, which shall be a part of NHM, it has been decided to give reward of Rs 60,000 to an informer that provides information about such centres. Likewise, Rs 1 lakh shall be awarded to the pregnant woman who acts as a decoy customer in the sting operations, whereas Rs 40,000 shall be given to the associate who assists the pregnant woman conduct the decoy operations. With the said disbursement, government is ready to spend a total of Rs 2 lakh for every sting operation.
The above said amount shall be paid in three installments only after the successful completion of the decoy operation.The first payout will happen at the stage of a successful operation, second at the time of appearing before the court as a witness and third at the time of a conviction.
The government has also formed a committee for this purpose to facilitate the joining/registration for informers/decoy patients at each district.
Any wilful misuse of the operation or false implication by the decoy patient or the informer could mean they could be put in a "blacklist"
Medical Dialogues View:
While above step may weed out some of  the black sheep who indulge in such illegal practices and bring a bad name to the medical profession, doctors should stay warned against those who may try to name and shame a particular doctor/centre for the purpose of "prize" money. Lack of checks and balances in the above scheme may lead to false prosecution of some honest medical practitioners who shall become victim to fake information . Mere
blacklisting
 of such people is not going to compensate a medical practitioner of his/her lost honour in case of incorrect raids based on fake information
Attached below is the notification of the scheme