Upper Age Limit of Senior Residents at AIIMS, PGI, JIPMER, LHMC raised to 45 years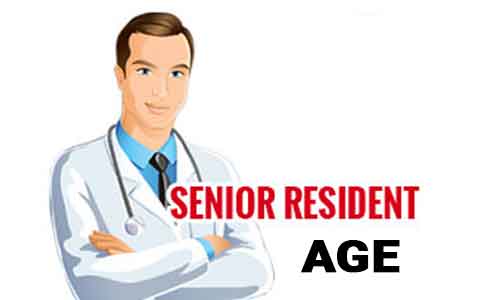 New Delhi- Bringing much awaited relief to doctors wanting to enter medical academia by joining central government hospitals., the Ministry of Health and Family Welfare has increased the upper age limit of senior residents at these institutions to from 40 to 45 Years.
Confirmation to this effect was recently made by Dr B Shrinivas, Assistant Director General (Medical Education) and the Nodal officer of the Central Residency Scheme.
In a letter written to the head of various Central government institutions , Shrinivas conveyed about the decision that "the upper age limit for appointment to the post of Senior Resident in Central Govt. Hospitals/Institutions including Statutory/ Autonomous bodies wholly financed by the Central Govt. shall be 45 years (Relaxable to reservation category as prescribed by guidelines of DOP&T) with immediate effect."
The age limit which was earlier 40 years and has now been relaxed to 45 years has been done
i
n Central Govt. Hospital/Institutions Including Statutory / Autonomous Bodies Wholly Financed by the Central Government. These include
1. All India Institute of Medical Sciences, New Delhi and Other AIIMS.
2. Post Graduate Institute of Medical Education and Research, Chandigarh.
3. National Institute of Mental Health & Neuro Sciences, Bangalore.
4. Jawaharlal Institute of Post Graduate Medical Education and Research, Puducherry.
5. All India Institute of Hygiene & Public Health, Kolkata.
6. Lady Harding Medical College, New Delhi.
7. VMMC & Safdurjung Hospital New Delhi.
8. PGIMER & Dr. R. M. L. Hospital New Delhi.
Senior Resident-ship (SRship) is a necessary entry point to medical academics in India
.
Medical Dialogues had earlier reported that in 2017, the Medical Council of India had amended the Teachers eligibility Qualifications Rules (TEQ),
prescribing the maximum age limit as 40 for posting as a senior resident.
Medical Fraternity had also shown strong objection to this clause that set up a new maximum age limit of 40 years, for those who wish to join Senior Resident-ship, a necessary entry point to medical academics. Doctors pointed out that on the face of acute shortage of medical faculties, while the government was increasing the retirement age of teachers and increasing the student: faculty ratio in medical colleges to add more seats, on the other hand, it was limiting many medical practitioners beyond 40 years, from joining medical academia.
With many doctors also taking the matter the court, MCI decided to amend the Minimum Qualifications for Teachers in Medical Institution Regulations, 1998 to increase the upper age limit to 45 years. So for the broad specialties, the requirements now read



Senior Resident is one who is doing his/her residency in the concerned post graduate subject after obtaining PG degree (MD/MS) and is below 45 years of age"



Following the same, the central government has now increased the upper age limits in instritutions falling under the central government. For state government/UTs, their respective departments of medical education will have to make the corresponding changes