First ever case of triple penis reported in 3-month old baby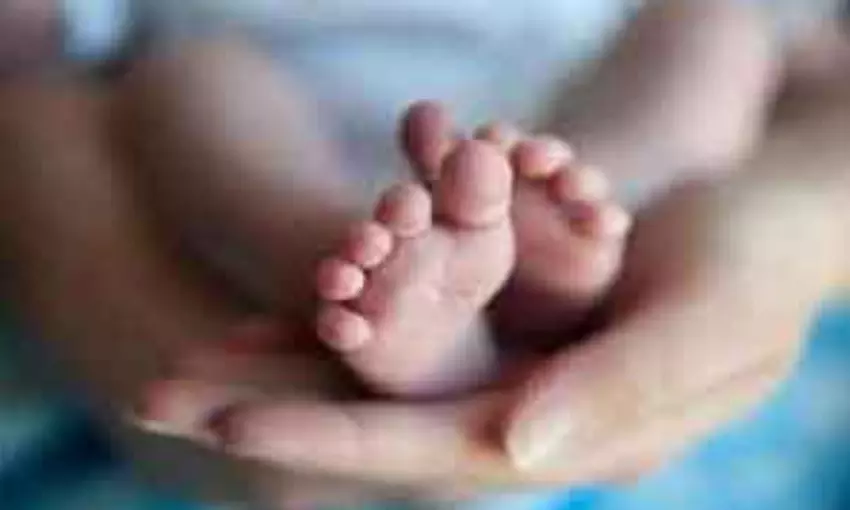 Iraq: Researchers from Iraq report the first-ever case of human triphallia (triple penis) -- a condition in which three phalluses are formed during embryonic development.
The case, published in the International Journal of Surgery Case Reports, was reported in a 3-month-old, was from Duhok, Iraq. He was presented by his parents because of left-sided scrotal swelling and 2 skin projections in the perineum. There was negative history for drug exposure during pregnancy. The family history for any relevant genetic abnormalities and psychosocial histories were also negative.
He underwent surgery to remove two of the phalluses, which were small projections at the base of the penis and scrotum. The third phallus was in the usual location. According to a case study, the boy was doing well at a follow-up visit a year after surgery.

Extra, or "supernumerary" penises are a rare congenital condition affecting one in every 5–6 million live births. Affected patients may have only a rudimentary penis, supernumerary penile glances, or complete duplication or triplication of penises. Some patients may have some other associated congenital anomalies. Each case has a unique presentation and no cases are identical. Around 100 cases of diphallia are reported till now. No cases of Triphallia is reported before.
"Triphallia (three penises) is an unreported condition in humans until now. Patients with supernumerary penises have unique presentation and no cases are identical. The position of the penis may be ectopic or orthotopic. Treatment is difficult because it poses medical, ethical, and cosmetic aspects," wrote the authors.
"A combined multidisciplinary team is required for the management and long-term follow-up is required. Excision or reconstruction of the duplicate penis is required depending on the corporal development and anatomy of the urethra."
Reference:
The case report titled, "Triphallia (triple penis), the first reported case in human," is published in the International Journal of Surgery Case Reports.
DOI: https://www.sciencedirect.com/science/article/pii/S2210261220310245#!
Source : International Journal of Surgery Case Reports