Management of microhematuria: AUA/SUFU guidelines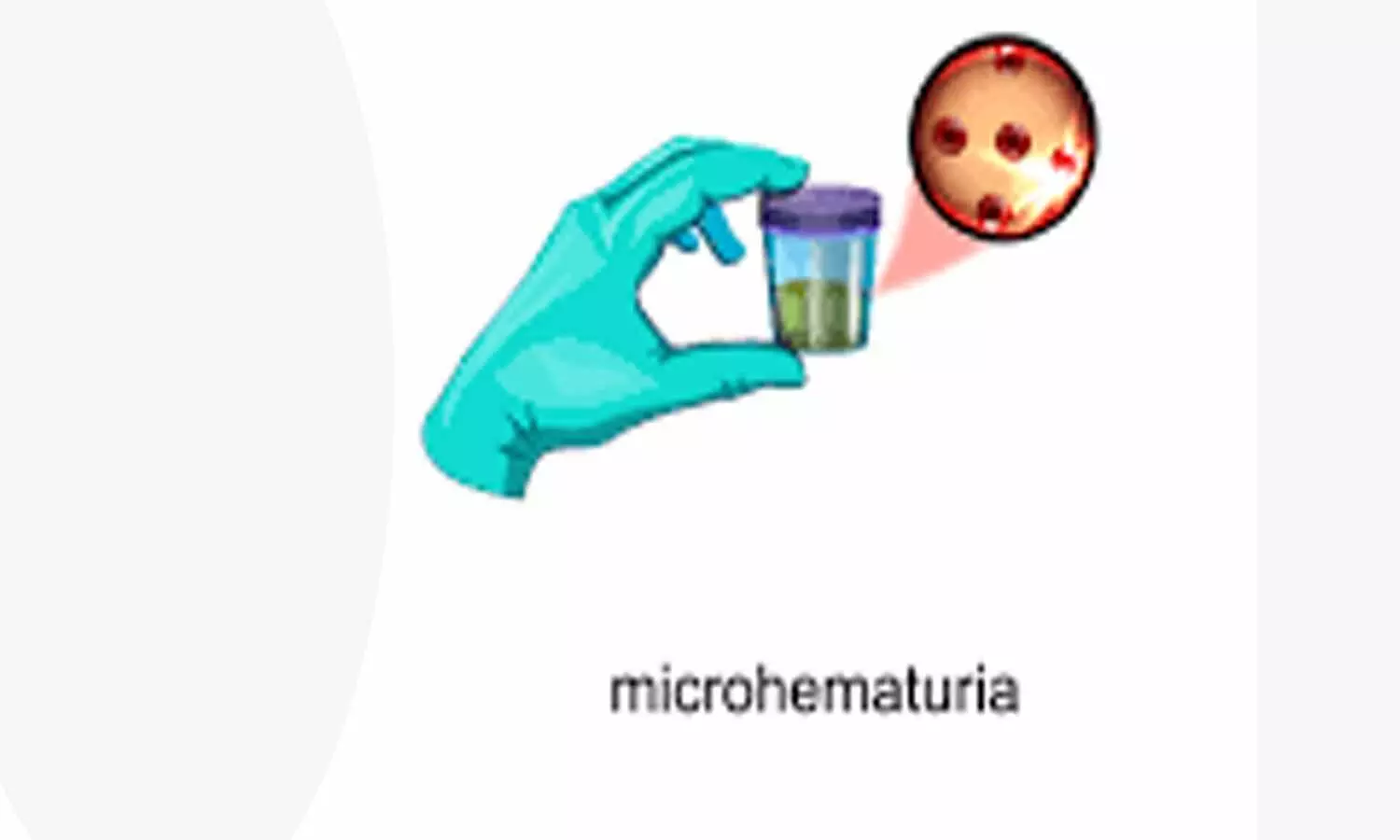 The American Urological Association (AUA), in partnership with the Society of Urodynamics, Female Pelvic Medicine & Urogenital Reconstruction (SUFU), released a new clinical guideline for the diagnosis, evaluation, and follow-up of microhematuria.
The purpose of this guideline is to provide a clinical framework for the diagnosis, evaluation, and follow-up of microhematuria (MH).
Microhematuria should not be diagnosed solely based on a positive urine dipstick test.. Instead, a positive test should lead to formal microscopic evaluation of the urine.
Microscopic hematuria is diagnosed when 3 or more red blood cells per high-power field in a urine specimen are visible under a microscope. It may indicate a number of conditions, such as urinary tract infection, kidney stones, or, more serious, bladder cancer. As many as 1 in 5 urology evaluations involve hematuria. Only 2 to 3 individuals out of 100 will have cancer.
"The goal of the new guideline is to provide a risk-stratified approach to hematuria evaluation based on the patient's risk factors for urinary tract cancer," Daniel Barocas, co-chair of the panel that developed the guideline and Associate Professor of Urology at Vanderbilt University in Nashville, Tennessee, stated in an AUA news release. "We crafted the guideline with the intention of reducing the intensity of evaluation in those at low risk for malignancy, while preserving the diagnostic sensitivity of evaluation in those at higher risk."
After making a diagnosis, clinicians should categorize a patient as low-, intermediate- or high-risk for genitourinary malignancy and determine next steps along with the patient.
The guideline includes 22 new recommendations. The AUA highlighted 3:
Clinicians should not define microhematuria by a positive dipstick test alone. Formal microscopic evaluation of the urine is necessary.
During the initial evaluation of microhematuria, clinicians should consider such factors as genitourinary malignancy, medical renal disease, gynecologic and non-malignant genitourinary as potential causes.
After evaluation, clinicians should categorize patients based on risk to determine next steps, including repeating urinalysis, cystoscopy, renal ultrasound or axial imaging (eg, CT urogram).
Following the initial evaluation, patients should be stratified based on risk for genitourinary malignancy to determine a course of action.
The full guideline is available online at www.auanet.org/guidelines.
Source : American Urological Association