Absorbable suture as good as permanent suture in uterosacral ligament suspension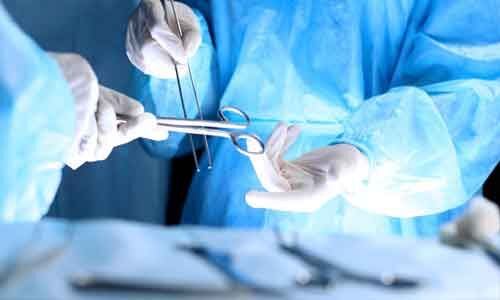 A recent study has reported that due to similar surgical results, less suture exposure/erosion, and less suture removal, absorbable suture( AS) is as effective as a permanent suture( PS) in the surgical procedure of vaginal prolapse. Absorbable sutures were even reported to show a better safety profile.
Findings have been published in Neurourology and Urodynamics.
Uterosacral ligament suspension (USLS) is a common, native‐tissue vaginal surgical procedure for the correction of Apical vaginal prolapse (AVP).
Absorbable synthetic sutures are composed of chemical polymers that are absorbed by hydrolysis and cause a lesser degree of tissue reaction after placement. Nonabsorbable sutures will need to be removed by the doctor at a later date or in some cases left permanently.
There has been a controversy among surgeons regarding the pros and cons of absorbable vs permanent sutures, especially in USLS surgery.
Liao Peng et al at the Department of Urology, West China Hospital, China undertook the study to compare surgical results and suture‐ related complications after uterosacral ligament suspension (USLS) with absorbable suture (AS) vs permanent suture (PS).
The study design consisted of data collection from systematically searched PubMed, Embase, clinicalTrial.gov, and Cochrane Library Central Register of Controlled Trials for articles that compared AS with PS for USLS. Inclusion criteria were constructed according to PICO principle: (a) population: adult women suffering from AVP underwent USLS; (b) Intervention: USLS; (c) comparator.
The primary outcomes were surgical success rate and suture‐related complications (suture exposure/erosion and suture removal)
On analysis, the following key fact emerged.
Four articles involving 647 patients were eventually included.
Findings demonstrated that AS had a similar surgical success rate in comparison with PS (RR = 1.00; 95% CI, 0.94‐1.06) and that no significant differences in anatomic failure rates were noted between two groups (RR = 1.10; 95% CI, 0.65‐1.86).
Subgroup analyses in anatomic failure revealed no statistical differences in apical prolapse ≥1/2 TVL (RR = 0.92; 95% CI, 0.48‐1.75), recurrent prolapse beyond the hymen (RR = 1.18; 95% CI, 0.68‐2.04), as well as in recurrent anterior, posterior or apical prolapse (P = .14, P = .08, P = .09, respectively).
However, AS group indicated a lower risk in suture exposure/ erosion (RR = 0.31; 95% CI, 0.15‐0.63) and lower suture removal rate (RR = 0.35; 95% CI, 0.18‐0.67).
"Unfortunately, there were no data on the cost-effectiveness and the learning curve between two suture materials. Further research is required to shed a light on these issues." said the research
For the full article, click the link: https://doi.org/10.1002/nau.24434
Primary source: Neurourology and Urodynamics
Source : Neurourology and Urodynamics