Early surgical intervention beneficial for ureteric colic due to large stones: Study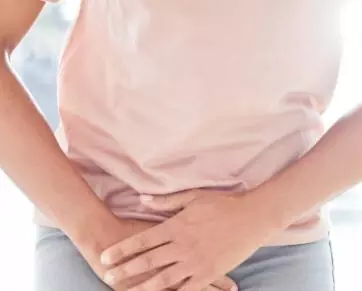 In a recent study result published in the Journal of Urology, researchers have highlighted that early intervention improves outcomes for patients with large (greater than 7 mm) ureteral stones or 5 to 7 mm proximal or mid ureteral stones. On the contrary, early intervention may increase morbidity for patients with stones smaller than 5 mm; the team suggested.

Ureteric colic is an important and frequent emergency in medical practice. It is most commonly caused by the obstruction of the urinary tract by calculi. Between 5–12% of the population will have a urinary tract stone during their lifetime, and recurrence rates approach 50%.The management of ureteric colic has also changed. The role of medical treatment has expanded beyond symptomatic control to attempt to target some of the factors in stone retention and thereby improve the likelihood of spontaneous stone expulsion.
Early surgical intervention is an attractive option for acute ureteral colic but existing evidence does not clarify which patients benefit.
With this in view,the research team undertook a study comparing the treatment failure rates in patients receiving early intervention and patients offered spontaneous passage to identify subgroups that benefit from early intervention.
As for the study design,the research team used administrative data and structured chart review to study consecutive patients attending 9 emergency departments in 2 Canadian provinces with confirmed 2.0 to 9.9 mm ureteral stones. They further described patient, stone and treatment characteristics, and performed multivariable regression to identify factors associated with treatment failure, defined as intervention or hospitalization within 60 days. Secondary outcome was emergency department revisit rate.
Data analysis revealed the following facts.
· Overall 1,168 of 3,081 patients underwent early intervention.
· Those with stones smaller than 5 mm experienced more treatment failures (31.5% vs 9.9%, difference 21.6%, 95% CI 16.9 to 21.2) and emergency department revisits (38.5% vs 19.7%, difference 18.8%, 95% CI 13.8 to 23.8) with early intervention than with spontaneous passage.
· Patients with stones 7.0 mm or larger experienced fewer treatment failures (34.7% vs 58.6%, risk difference 23.9%, 95% CI 11.3 to 36.6) and similar emergency department revisit rates with early intervention.
· Patients with 5.0 to 6.9 mm stones had fewer treatment failures with intervention (37.4% vs 55.5%, risk difference 18.1%, 95% CI 7.1 to 28.9) if stones were in the proximal or middle ureter.
For the full article follow the link: The Journal of Urology
Which Patients Should Have Early Surgical Intervention for Acute Ureteral Colic?
J Urol 2021 Jan 01;205(1)152-158, GD Innes, FX Scheuermeyer, AD McRae, MR Law, JMH Teichman, E Grafstein, JE Andruchow
Primary source: The Journal of Urology
Source : Journal of Urology