Neoadjuvant therapy: An advancement in management of high-risk prostate cancer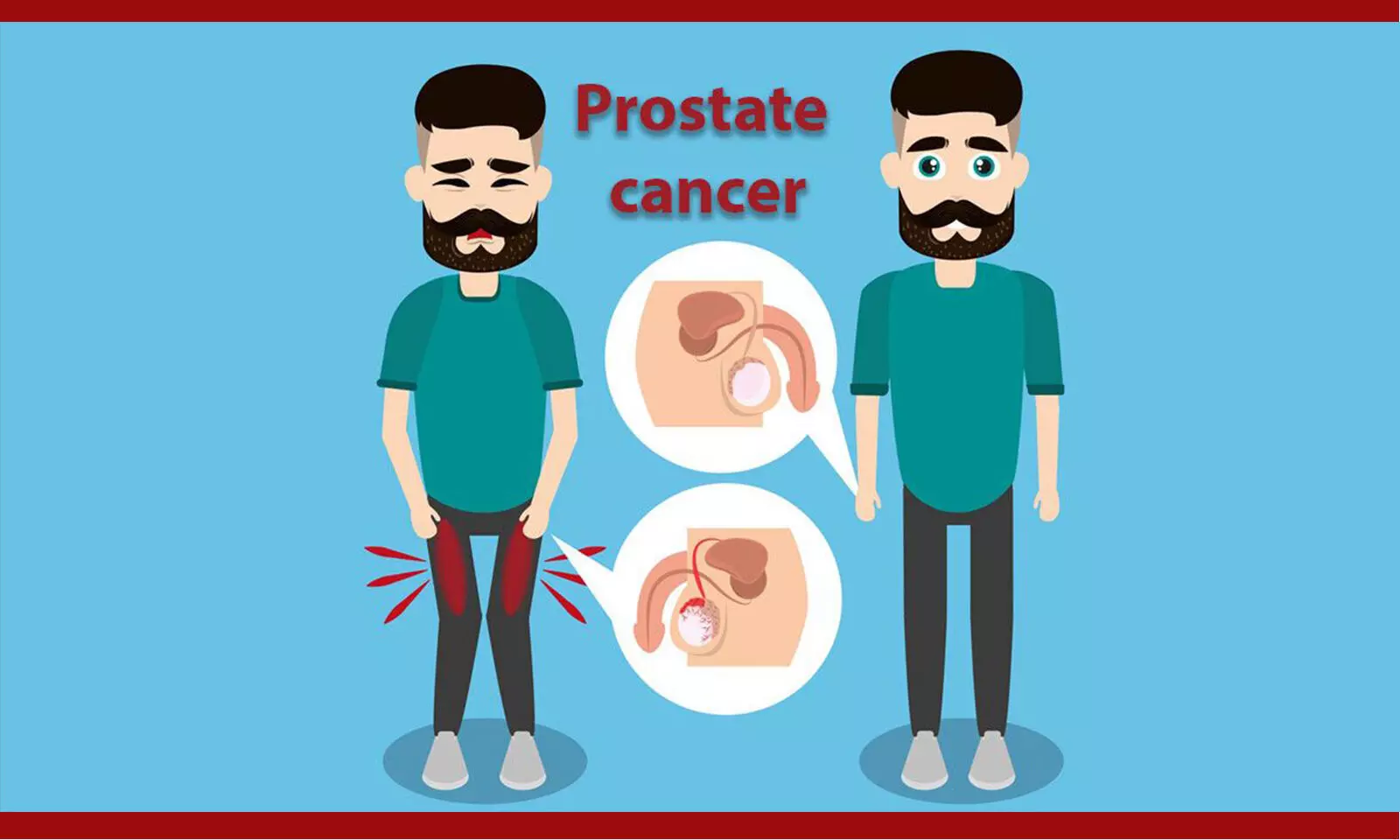 According to recent research, researchers have found out that neoadjuvant therapies maybe promising additions to the multimodal therapeutic landscape of high-risk and locally advanced Prostate Cancer soon.
The study is published in the Indian Journal of Urology.
High-risk prostate cancer (PCa) is associated with higher rates of biochemical recurrence, clinical recurrence, metastasis, and PCa-specific death, compared to low-and intermediate-risk disease. Low-risk PCa has an excellent 10-year cancer-specific survival of 99% in men undergoing active surveillance, radical prostatectomy (RP), or radiation therapy (RT), irrespective of the treatment strategy. On the other hand, men with high-risk PCa have a higher risk of failure with a lower 10-year biochemical recurrence (BCR)-free survival (68%) and cancer-specific survival (88%–92%) after local treatment with RP or RT. Hence, a significant portion of men with high-risk PCa will need additional adjuvant or salvage treatment following RP in the search of long-term cure describes Akbar N Ashrafi from the SC Institute of Urology, Keck Medical Center, University of Southern California, Los Angeles, California, USA.
As such, neoadjuvant therapies prior to RP have been investigated to decrease cancer volume and potentially downstage the disease before surgery. Further, the administration of therapies early in the disease course may allow the patients to benefit while they have minimal tumor burden, potentially improving long term cure. Systemic neoadjuvant therapy may also eliminate micro-metastatic disease and reduce the risk of local recurrence and distant metastases in the future.
The researchers explained the following types of neoadjuvant therapies-
Oral antiandrogens can be nonsteroidal (bicalutamide, flutamide, and nilutamide) and steroidal (cyproterone acetate). They inhibit the binding of dihydrotestosterone (DHT) and testosterone to the androgen receptor, but the overall serum testosterone levels are not reduced. Thus, they are typically less effective as a monotherapy and are more commonly used in combination with LHRH agonists or antagonists.
Abiraterone, a newer hormonal agent, is a 17-lyase inhibitor and inhibits steroid hormone synthesis in both the adrenal and the prostate glands. Clinically, it has been shown to improve survival in both the castrate-sensitive and castrate-resistant metastatic PCa.
LHRH agonists (leuprolide acetate, triptorelin pamoate, goserelin acetate, and histrelin acetate) and antagonists (degarelix) work to lower the circulating testosterone levels by suppressing the hypothalamic–pituitary-gonadal axis. Initially, the hypothalamus releases LHRH in a pulsatile fashion, which binds to the receptors in the anterior pituitary gland leading to the secretion of luteinizing and follicle-stimulating hormones. LHRH agonists stimulate the LHRH receptor continuously leading to a transient increase in luteinizing hormone and testosterone levels leading to an increase in PSA ("flare" phenomenon), followed by the downregulation of the receptor with decreased testosterone levels. LHRH antagonists (degarelix), on the other hand, directly block LHRH receptors leading to a reduction in LH and testosterone levels, without the flare phenomenon.
Neoadjuvant Immunotherapy- Localized PCa can have a slow clinical course allowing enough time for the body to mount an immune response, which may take weeks to months. PCa cells express several tumor-specific antigens such as PSA, prostate-specific membrane antigen (PSMA), and prostatic acid phosphatase which can serve as targets for activated immune cells. Since the prostate is not a vital organ, collateral immunological injury to normal prostate tissue is not of any clinical significance.
Neoadjuvant Chemohormonal Therapy- Docetaxel chemotherapy in combination with ADT was shown to have a significant survival benefit in hormone-sensitive metastatic PCa in landmark randomized trials.
PCa research with any therapeutic agent is limited by the inherent nature of the disease. The long clinical course of early-stage PCa makes for a challenging research environment, as it takes a long time for the clinical trials to mature. While cancer-specific and overall survival rates have traditionally been the accepted endpoints in oncological trials, innovative surrogate short-term clinical indicators of oncological benefit should be considered to evaluate the flurry of newly available agents in PCa. Furthermore, favorable long-term survival in PCa highlights the importance of other non-oncological endpoints such as patient satisfaction, functional outcomes, and quality-of-life assessments, writes Ashrafi.
"Neoadjuvant therapy is a broad research area in PCa. While immunotherapy trials are in their infancy, we look forward to maturing data from contemporary neoadjuvant chemohormonal and ADT trials. These data will help establish the role of neoadjuvant therapies in the multimodal therapeutic landscape of high-risk and locally advanced PCa", the authors concluded.
For further reference, log in to:
DOI: 10.4103/iju.IJU_115_20
Source : Indian Journal of Urology