Obstructive sleep apnea increases infertility risk in men reveals JAMA study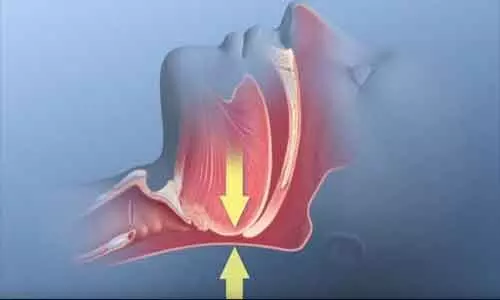 Researchers have recently observed that sleep disturbance, including obstructive sleep apnea, has an association with metabolic and neurocognitive functions and that obstructive sleep apnea increases the risk of infertility in men, as published in the JAMA Open Network.

Obstructive sleep apnea (OSA) has been proposed as a risk factor in infertility. However, to date, the association between OSA and male infertility has not been examined in a population-based study.
Hence, Yi-Han Jhuang and colleagues from the Department of Surgery, Tri-Service General Hospital, National Defense Medical Center, Taipei, Taiwan conducted the present study to investigate the risk factor of OSA in male infertility and the outcome of OSA treatment for the risk of male infertility.
The authors carried out a case-control population-based study that collected data from the Longitudinal Health Insurance Database, a subset of the National Health Insurance Research Database in Taiwan. Male patients with a diagnosis of infertility and at least 3 outpatient visits or 1 hospitalization were included and matched by age, sex, and date of infertility diagnosis with individuals without an infertility diagnosis. A total of 4607 male patients with infertility (mean [SD] age, 34.18 [5.44] years) and 18 428 control patients (mean [SD] age, 34.28 [5.81] years) were included. Data analysis was then performed.
Patients with male infertility and randomly selected patients without male infertility were matched using a 1:4 propensity score matching ratio. The primary outcome laid out was the risk factor of OSA (diagnosed through polysomnography). A secondary outcome was the association of the risk of male infertility with OSA exposure time interval (short term, middle term, and long term) and OSA management (ie, none, continuous positive airway pressure, uvulopalatopharyngoplasty, or both).
The following results were noted-
In the multivariate conditional logistic regression analysis, OSA was an independent risk factor associated with infertility (adjusted odds ratio [OR], 1.24; 95% CI, 1.10-1.64; P = .003). The absolute risk was 0.204 (95% CI, 0.092-0.391).
For patients with OSA in the group without treatment, the adjusted OR was 1.80 (95% CI, 1.56-2.07; P < .001) for infertility compared with patients without OSA.
Therefore, it was concluded that "OSA increases the risk of infertility in male patients, and the risk is associated with the OSA exposure time. Furthermore, no OSA management or treatment is associated with a higher infertility risk."
Source : JAMA Open Network