Pre-dialysis hyperkalemia highly prevalent among hemodialysis patients, Finds study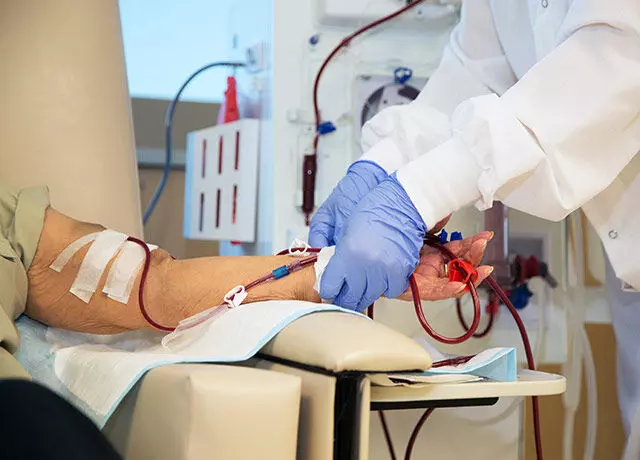 Patients with end-stage renal disease on maintenance dialysis have a high risk of developing hyperkalemia, generally defined as serum potassium (K+) concentrations of >5.0 mmol/l, particularly those undergoing maintenance hemodialysis.

A recent research presented at the National Kidney Foundation Spring Clinical Meetings (virtual meeting) highlighted the fact that there is "relatively high" prevalence rate of pre-dialysis hyperkalemia among patients on hemodialysis, most commonly appreciated in women and younger patients.
Kerry Cooper and colleagues conducted a RE-UTILIZE study wherein the team of researchers included a total of 9,347 participants with at least one potassium lab result present in the retrospective observational cohort study. Of these participants, 58% were men, 49% were older than 66 years and 56% were undergoing hemodialysis.
The occurrence of pre-dialysis HK was analyzed during the course of a year and a sensitivity analysis was used to report the prevalence of hyperkalemia at 1- and 3-month intervals. Furthermore, a logistic regression model was used to examine the prevalence of hyperkalemia and patient characteristic associations.
The researchers found out that any pre-dialysis hyperkalemia (K+ >5 [mEq/L]) had occurred in 38% of patients within 1 month, 52% within 3 months and 74% within 1 year of Dialysis Outcomes and Practice Patterns Study (DOPPS) enrollment. Also, the characteristic analysis identified women, patients aged 80 years or younger and Hispanic individuals as having a higher annual HK prevalence.
Hence, the authors concluded that using Dialysis Outcomes and Practice Patterns Study survey data, the RE-UTILIZE study sheds lights on the low levels of prescribed potassium binder in contrast with the high levels of recurrent HK in those receiving long-term dialysis.
This data can help support new strategies for clinicians to address pre-dialysis HK more effectively by considering the use of novel potassium binders on non-dialysis days, they further added.
The authors also inferred that further clinical research on annual hyperkalemia prevalence in patients on hemodialysis is needed to inform clinical practice and improve patient care.
For further reference, log into:
Agiro A, et al. Abstract #237. Presented at: National Kidney Foundation Spring Clinical Meetings (virtual meeting); April 6-10, 2021.
Source : National Kidney Foundation Spring Clinical Meetings (virtual meeting)