Radical Cystectomy may restore Sexual Function in bladder cancer patients: Study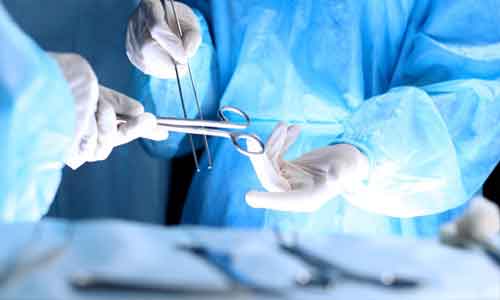 Cancer-related changes in sexual function (SF) negatively impact quality of life and intimate partner relationships
A study by Mary E Westerman et al at Department of Urology, The University of Texas, has interestingly reported that A substantial portion of bladder cancer patients report restoration of sexual interest and activity in the perioperative period after radical cystectomy.
The new findings were published in the Journal of Sexual Medicine.
Cystectomy is a common urologic surgery performed for several indications, including muscle-invasive bladder cancer, recurrent and recalcitrant non-invasive bladder cancers, radiation injury, and severe, end-stage bladder dysfunctions with other pelvic surgeries, cystectomy is associated with significant changes in sexual function for both men and women. For example, erectile dysfunction may affect up to 80% of men following cystectomy. Physical changes (e.g. altered vaginal anatomy) in women, is regarded to be a major factor in impairing sexual function following cystectomy.
It is an accepted fact that Cancer-related changes in sexual function (SF) negatively impact the quality of life and intimate partner relationships. But there is a lack of existing relevant data regarding SF among patients who underwent radical cystectomy (RC).
Researchers undertook this study to comparatively evaluate perioperative SF among patients who underwent RC.
This cross-sectional cohort design study included 150 patients with a median age of 68.5 years undergoing RC for bladder cancer and participating in an internal validation study at a single institution from 2016 to 2019 were eligible for analysis. The main determining factor was the engagement in sexual activity within 4 weeks of survey completion.
The results highlighted the following facts.
ü 53% reported at least a little interest in sexual activity, and 40% endorsed sexual activity within the last 4 weeks. The mean SF subscale score was 61.5 ± 25.2.
ü Women had significantly worse mean scores of 72.9 ± 27.1 versus 59.1 ± 24.2 for men (P = .02). On multivariate analysis, both age and female gender were independently associated with higher SF domain scores.
Strengths of this unique study include rigorously collected, cross-sectional data using standardized methodology.
According to the researchers, A substantial portion of patients reported sexual interest and activity in the perioperative period; however, the female gender is associated with worse SF domain scores.
"Given the recent increase in attention given to SF outcomes and quality of life, this work supports further efforts to explore this area and develop novel interventions to improve outcomes." authors said.
For details click on the link : 10.1016/j.jsxm.2020.06.015
Source : J Sex Med