Uttarakhand: Doon Medical College Hospital seeks to loan medicines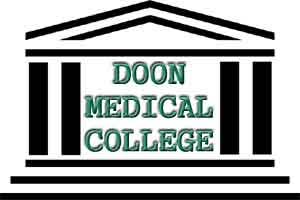 Uttarakhand: Hit by a shortage of essential medicines, Doon Medical College Hospital is seeking help from the office of the Director General, Health and Family Welfare to loan medicines. The borrowed list of medicine includes fluids and factor eight more medicines.
A new state drug procurement policy was introduced recently for state government hospitals and medical colleges to follow.
After the state health official told the Health Minister Surendra Singh Negi that there was a delay in budget release from the centre, which in turn, caused problems for purchasing medicines, there were changed suggested to the policy.
As Pioneer reported that Negi asked the officials to spend the budget on time and release the Utilisation Certificate (UC) to the State and union Government as soon as the budget is spent.
However, the Government Doon Medical College Hospital is running short of supply is as it has not been able to attract companies to meet their requirements. More technically, the local firms have not been able to fulfil the turnover limits prescribed by companies, which is very high.
The Doon Medical College Hospital does not reimburse private medical bills anymore, in order to check the misuse of the policy.
As Doon Hospital was a district centre before being upgraded to Doon medical college hospital, there was a common practice of patients being referred by doctors in the Doon hospital to get them examined privately. This also enabled patients to get a reimbursement from the government as they got themselves examined privately. This happened when doctors referred the patients to higher medical centre. However, this practice has been stopped after the upgradation happen.
The medical college hospital, faced with the shortage decided to approach the Director General Office, as it purchases the almost 70 per cent of the medicines. Rest of the medicines is purchased by the medical colleges or the district CMO's. Now, the college has been granted medicines by the Director General's office of 500 and 250 units of factor eight medicines. There is a condition however, that the medical college hospital returns it when their stock is replenished.
"The arrangement has left us dependent on the Director General's office, and hence we are unable to procure medicines according to our needs. Fluids, which are used in huge quantities at the emergency ward, and medicines under factor eight for thalassemia patients have been procured from the Director General's office," says Dr KK Tamta, Medical Superintendent, Doon Medical College Hospital told the Tribune.
"We are still working at our end to streamline the supply of medicines. The three medical colleges need to evolve a system where we are able to replenish our supplies as quickly as possible," says Dr Tamta.