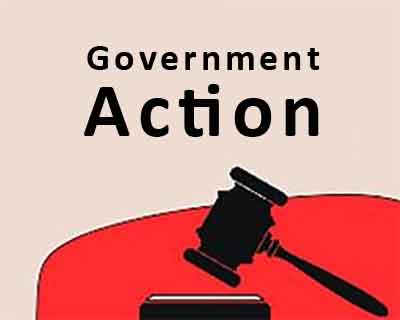 DEHRADUN: Taking cognisance of medical practitioners not completing their promised bond services  after passing from the government medical colleges in the state, the government is now planning to take strict action against them.
TOI reports Uttarakhand government is now going to provide a list of 697 doctors to the apex medical body, the Medical Council of India (MCI)  for further action including cancellation of licenses. The state government has formed a six-member committee to track out to those 697 medical practitioners who received MBBS courses at subsidized rates in state-run medical colleges and at the time of admission signed a bond promising  to serve in the government though rural and hills posting after completing their course.
The said doctors however reneged from their bond service and even did not pay the penalty which stands at Rs 30 lakh for postgraduate students and Rs 15 lakh for MBBS students..
"We will approach the MCI with a request to cancel the registration of such doctors who at the very onset of their career are playing around with the law," Dr Ashutosh Sayana, director, Uttarakhand medical education department told TOI.
Moreover, the state government has now constituted a committee of 6 people including the under secretary and deputy secretary, who are now going to approach the various colleges of the state, to track down the whereabouts of these doctors. While legal notices have been sent out in the past, the government is again going to send legal notices to these doctors, and send a copy of each to the MCI and to state council for further action.
Read also: 100 Absconding Doctors to join back duties after notices served: Uttarakhand Govt
As per the TOI report, the state government issued to 783 doctors who graduated from Haldwani and Srinagar government medical colleges in the state since 2003. Of those served notices, 558 had passed out from Veer Chandra Garhwali Government Medical College and Hospital, Srinagar, and 225 were from Dr. Susheela Tiwari Government Medical College and Hospital, Haldwani. Since the notices were sent out 86 joined back duties, while more than 100 actually replied back with No Objection Certificates ( NOCs) No Objection Certificates (NOC) from the health department sanctioning their leaves along with medical certificates
Many doctors have approached the State High Court to seek relief from the government orders.
3 comment(s) on MCI asked to act against 697 Missing Doctors in Uttarakhand