Uttarakhand health department to provide free contraceptive injections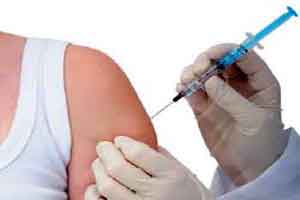 Uttarakhand health and family welfare is on a concentrated drive to curtail unwanted pregnancy in the region. In a recent initiative, it has decided to administer contraceptive injection to women in all government hospitals-free of cost.
The use of contraceptive injections is being encouraged after the latest date of national family health survey-IV shows that majority of women (over men) use contraceptives in the form of pills; which at times does not stop them from getting pregnant. So, it leads to them facing a situation of unwanted pregnancy, as also confirmed by the doctors of Doon women hospital.
The director of health and family welfare department, Dr. Kusum Nariyal implied on the matter that this step towards reducing unwanted pregnancy in women will also prove useful in reducing the financial burden, and dependence on pills for birth control measures. The birth control injection, in turn effective for three months and can be injected again after 3 months absolutely cost free.
The latest update on the matter confirms that the talks are on between the health department and the health ministry regarding the matter. It is now expected that the injection facility will be introduced in hospitals as per Nariyal by next month.
TOI reported that the injection Deoxy Medroxy Progesterone Acetate (DMPA)which will be administered to women contains progesterone and was on hold in India over two decades due to controversies and litigations around its usage raised by some womens' group.
The injection as per medical experts, thickens the mucus in the cervix, stopping sperm reaching an egg. It also thins the womb lining and sometimes also prevents the release of an egg.