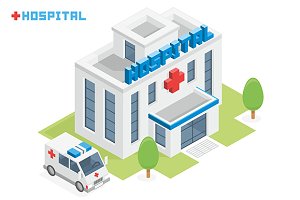 Dehradun: Finally, hospitals in Uttarakhand will soon be getting their pending bills of Rs 5.5 Crore cleared from the state health department office. The hospitals have been providing free and legible health services to government employees and pensioners residing in the state.
These are hospitals are empanelled with the state health department which provided treatment to about 18,000 government employees under the U-Health card scheme. The hospitals did not receive funds from the government's side for almost as long as six years in case of certain bills. The hospitals had been complaining repeatedly to the health department for clearing the pending bills immediately. Among hospitals that have been demanding clearance include Kailash, Medanta, Mahant Indresh and Metro hospitals
Read Also: Uttarakhand High Court asks govt to start multi-speciality hospital at Bhowali TB Sanatorium
................................ Advertisement ................................
In a conversation with TOI, DG of Health department, TC Pant said, "We have asked our team to clear all the dues at the earliest. There was an issue of staff crunch which led to clearance of dues getting delayed. Now, we have provided additional hands and this will speed up the work."
According to a media report, the health department wants to clear all the pending as it moves with its plan of merging the state health scheme with centre's Ayushman Bharat Yojana.
................................ Advertisement ................................
One of the officials of the empanelled hospital informed TOI, "If the payment is cleared, we would be more than happy to extend all the services round-the-clock without any riders. We get into Memorandum of Understanding (MoU) with a hope of getting money and if that is not being given on time, then what is the purpose of entering into such MoUs?"
Read Also: Handwritten Prescriptions OUT, Now Computerized Prescriptions MUST- Uttarakhand HC Orders
Author Details
Shagufta Joined Medical Dialogues has been associated as Editor for Education Medical Dialogues since the year 2018.  She is a graduate from Delhi University. She can be contacted at editorial@medicaldialogues.in Contact no. 011-43720751
................................ Advertisement ................................
0 comment(s) on Uttarakhand Hospitals to finally get their Rs 5.5 crore dues from Govt